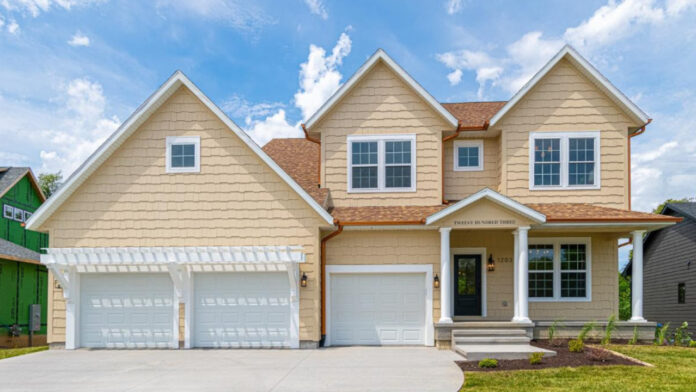 Elevation HomeBuilders was chosen as the winner of the 55th Greater Iowa City Area HBA Parade of Homes People's Choice Award, according to The Greater Iowa City Area Home Builders Association (HBA).
The winning house, at 1203 Tamarack Trail in Iowa City, received the most votes on the Iowa City Parade of Homes mobile app that home-touring enthusiasts used to rate during the scattered-site event. The home will be featured on the cover of the 2023 Iowa City Area HBA Parade of Homes guidebook and promotional poster.
"Amy and I started Elevation HomeBuilders in 2017 with a focus on thoughtful use of space, trend setting ideas, and attention to detail to set our company apart," said Nate Knause, co-owner of Elevation HomeBuilders. "The Elevation Team is grateful to receive the People's Choice award and tribute to an amazing business partner and best friend."
The 2022 Traditional Estate by Elevation HomeBuilders features sophisticated and formal architecture balanced with whimsical elements and modern detailing. An open floor plan features six bedrooms and five baths, with four on the same level, each with their own bath access.
Additional features include a white oak hardwood panelized fireplace on the main level, coastal wall-paneled fireplace in the lower level, shake siding in Nantucket Dune, moody built-ins and library light in the study, dining China-buffet built-in, mushroom-colored kitchen cabinets with brushed brass accents, walk-in pantry with prep sink, chic laundry room, mudroom built-in lockers, malted milk ensuite guest bedroom, white oak hardwood, plaid wool carpet runner, wainscoting entry, and a dashing powder room.
Unfortunately, Elevation HomeBuilders co-owner Amy Pretorius passed away the week after the Parade.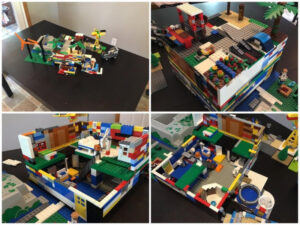 The Greater Iowa City Area HBA Lego Parade of Homes People's Choice winner has also been named. Oliver, age 9, of Iowa City garnered the most votes with his Eco-friendly Mansion submission. The contest was open to youth aged 17 or younger. Oliver earned a $50 gift card to Herteen & Stocker provided by Locals Love Us – Iowa City.
View the award-winning homes, and all Parade of Homes and Lego Parade entries, on the Greater Iowa City Area HBA Parade of Homes Virtual Tour, sponsored by MidAmerican Energy, at www.iowacityhomes.thegazette.com or through the Iowa City Parade of Homes app.