Twenty years ago the idea of merging the Iowa City Area Chamber of Commerce and the Iowa City Area Development Corporation (ICAD) would have been dismissed as impractical and misguided.
Now this idea is on the table. 
Much has changed in 20 years.
Most of the significant change has occurred after Kim Casko was selected as the Iowa City Area Chamber of Commerce's president and CEO in 2016 with no prior chamber executive leadership, but with a strong background in organizational effectiveness and change management. At the time we wrote: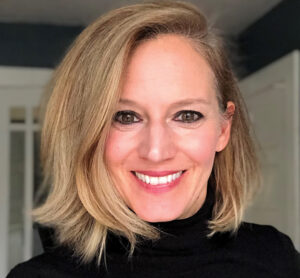 "The primary challenge for Ms. Casko (and any economic development leader) is to ensure and demonstrate that the chamber is providing value to its members." 
The challenge hasn't changed. The question is if the organization demonstrated value to its members.
In 2018 the chamber and ICAD started exploring more options together when several staffers moved over to the ill-conceived and ill-fated ICR Iowa economic development entity.
We have always been in favor of efficiencies within economic development organizations or letting private sector companies and leaders take on bigger economic roles (think Tiffany Earl's efforts in Cedar Rapids), but the chamber and ICAD have/had fundamentally different economic roles. Merging them then didn't make sense.
In 2020 the chamber changed its name to the Iowa City Area Business Partnership "to better reflect who our members are and how we serve them."
We're still uncertain how that name change has helped or added value.
Project Better Together was created in 2020 by four Johnson County economic groups — ICAD, Iowa City Downtown District, Think Iowa City and the Business Partnership — to help the community recover from the impact of the COVID-19 pandemic. This unique initiative also aimed to "build a transformed future for our community with greater economic diversity, growth, inclusivity, resilience and well-being for all."
We appreciated their efforts, but wished it was truly regional in scope.
Most recently Ms. Casko and Kate Moreland, the president of ICAD, formally proposed to their boards of directors that the organizations merge.
We're not convinced that this is the best strategy to provide or improve value for their members and investors.
In our regional view, the Cedar Rapids Metro Economic Alliance, the Business Partnership and ICAD should separate chamber of commerce functions into one regional entity and economic development functions into another regional entity. Entrepreneurial efforts should be directed toward the Entrepreneurial Development Center (EDC), NewBoCo and the two Small Business Development Centers.
The question of providing or improving value to members shouldn't get lost during these deliberations. 
Welcome President David Hayes
Congratulations to Coe College for the inauguration of its newest president David Hayes on Oct. 28. 
There are few people who are better prepared and aligned than Mr. Hayes is to lead his alma mater. His history with the college and community, proven leadership and unimpeachable values will help the 171-year-old college succeed during uncertain times.