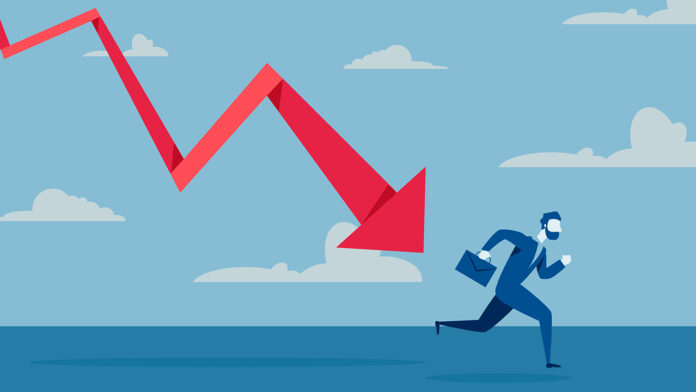 Here we are on the cusp of Q4, and my email is popping with requests to meet with new companies and organizations who are considering outsourcing their marketing. More often than not, this happens in the wake of staff cutbacks or employees leaving for greener pastures. 
The economic winds are blowing. Whether they affect your budget or not, they're probably impacting your team and your capacity to communicate with clients and customers and fulfill expectations. 
It's interesting, and there are definitely some shades of 2008-10. This time it's a little different, though. I don't see marketing budgets being pulled back, just staffing. And I'm catching a few hints as to what's going on:
It's (still) hard to hire
There are bigger priorities than growing and sustaining an internal marketing team right now. Working with an agency gives companies access to a diverse range of skill sets that only a team brings to the table. Established agencies also provide an important continuity of service. 
Uncertainty looms
Inflation is still with us, yet jobs are aplenty, the worker is calling the shots (for the most part), and consumers are still spending. Employers need flexible options in case things go south, and an agency relationship can provide the option of scaling up or down when needed while fulfilling the day-to-day needs on a contract basis. 
I've been doing this long enough to know the signs and read them, yet this is still the strangest economy and one that doesn't conform to what we expect. I also know from experience that the organizations that cease their marketing, rather than pivoting, have a lot to catch up on when the economic winds calm down. 
Let's say you're ready to grow your external marketing resources. Should you establish an ongoing relationship with an agency partner or use a freelancer to pick up the slack when needed? No matter which option you choose, here's what to look for in the person (or team) you want to work with:
Longevity: How long have they been doing this?
Choose someone who is established in their freelance practice and openly shares files with you. Be leery of signing contracts for software they operate on your behalf without extensive training. 
Security: How do they store your data?
What happens if they have a breach or loss of data? What type of data do they have access to and what are their protocols to keep it safe from hackers? What is their data storage policy?
Insurance: Do they have it?
Having business insurance with an E & O (Errors and Omissions) policy can be important in a worst-case scenario.
Q

uality: Let's see some work!

Spend time looking at their website and the work they have completed for clients. It doesn't matter as much if they have worked in your industry as it does if they are reliable and produce quality work. Reach out to companies they have worked with and ask for a reference. 

If you're outsourcing to an agency, or relying on contract labor, due diligence and establishing an open dialogue and partnership is crucial to supporting your marketing initiatives, your team, and your overall business goals as we weather whatever the economic forces bring our way. There is one thing we all need to remember, though: it's all cyclical and it will pass. Be in the best position for success when it does by pivoting with the wind and not straight into it. 

Jen Neumann is owner and CEO of de Novo Marketing in  Cedar Rapids.