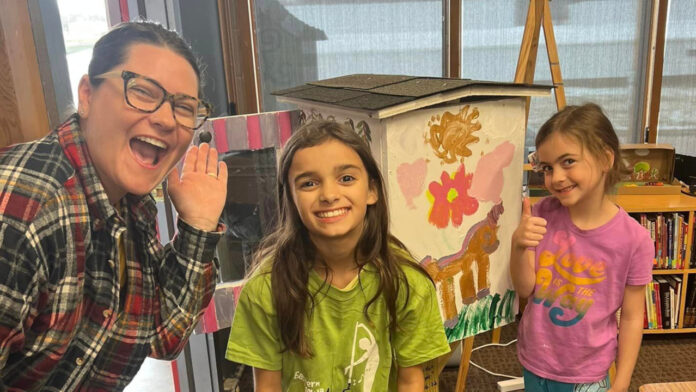 The Eastern Iowa Arts Academy in Cedar Rapids has received a grant from Variety – the Children's Charity to fund consumable art supplies for children in Cedar Rapids and surrounding areas.
The grant from Variety will help the Eastern Iowa Arts Academy offer programs to K-12 children by supplying art supplies for classes in printmaking, painting, pastels, weaving, drawing and more.
Funds will also assist special needs art students with specific sensory items, including scissors, brushes and thicker markers. These items are important to help the student feel comfortable while creating.
And finally, the Academy's Community Art Hut project will be kicking off in January 2023, and the Variety Grant will help cover the art supplies used for nearly 20 different huts that will be placed near elementary schools or other human service agencies, packed with art projects for young children to explore and rotating regularly.
The Eastern Iowa Arts Academy, founded in 2007, is a nonprofit after-school arts organization created for K – 12th grade students in the greater Cedar Rapids metro area. The Academy offers classes in art, music, drama, dance, cultural arts and creative writing while celebrating the rich diversity of the community.
"We can't imagine being able to have projects like these come into fruition without the help of Variety – The Children's Charity," Eastern Iowa Arts Academy executive director Heather Wagner said in a release. "They truly make dreams come true. When our students found out we got the grant, they jumped for joy, and started making lists of everything they wished they had. This Variety Grant changes the lives of these children and gives them motivation and self-esteem. We are genuinely thankful for what Variety does for children in the arts."
Variety – the Children's Charity is dedicated to improving the lives of children who are underprivileged, at-risk, critically ill or living with special needs. Grant funding is provided to programs and initiatives that directly impact the well-being of children. For more, go to varietyiowa.com.