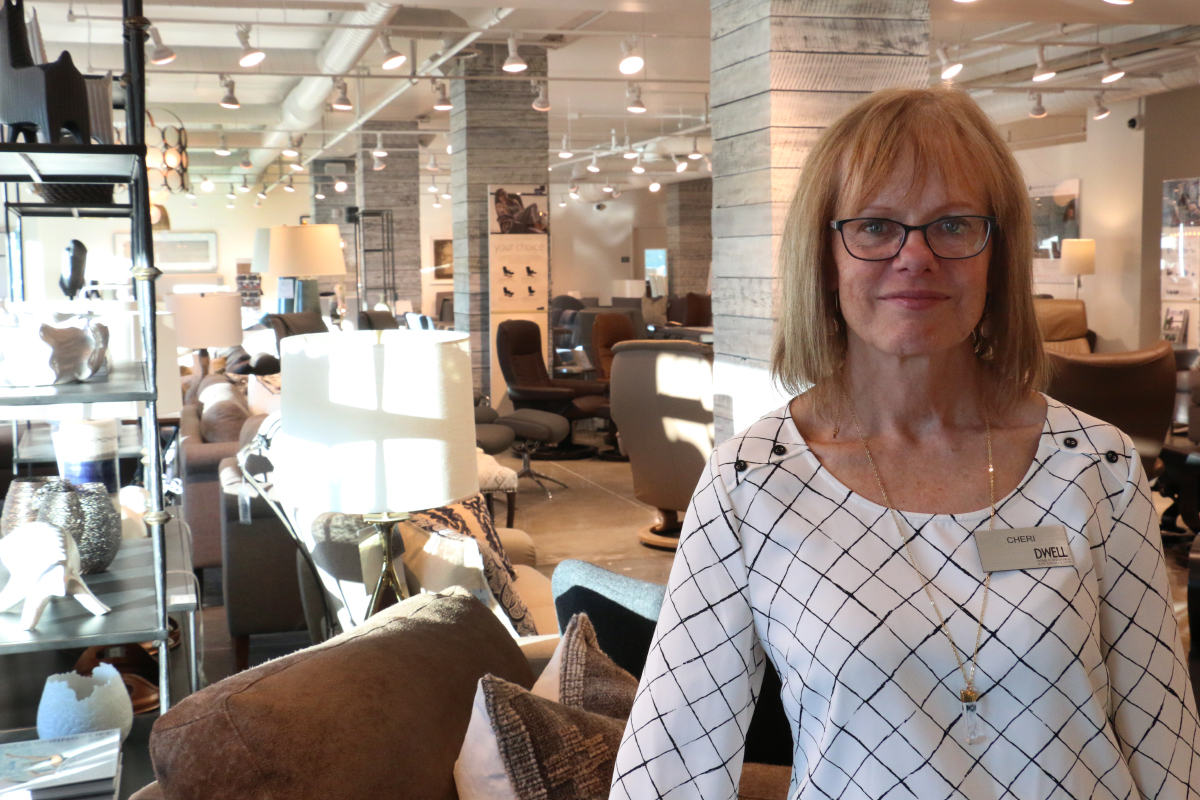 Dwell President Cheri Hochstetler stands inside the company's new showroom space during the CBJ's Women of Influence reception in April. PHOTO ADAM MOORE
By Adam Moore
adam@corridorbusiness.com
Dwell Home Furnishings & Interior Design is settling into its newly expanded space on 12th Avenue in Coralville.
The store opened its new 5,500-square-foot showroom space on the ground floor last month, said President Cheri Hochstetler, and will be opening another 1,700-square-foot design center upstairs in May. Once completed, the expansions will bring the store's total footprint to around 14,000 square feet.
"The new space allows us to show a more modern side of what Dwell can do," Ms. Hochstetler said, noting that the existing space was a more varied mix of traditional, transitional and one-of-a-kind antique styles.
The new design center, located in an adjacent suite formerly occupied by Adeva Salon, will give the company's six interior designers more room to work and store samples, while still keeping everyone under one roof.
The expansions mark the latest evolution for the company's space. The business expanded in 2008 to include a second floor, and added on again in 2011.
"We like the one location because we like to be hands-on – still having our fingers in everything and on everything as owners and entrepreneurs," Ms. Hochstetler told the CBJ last year as part of its Entrepreneur 101 magazine. "People are always asking us to move into other markets and open other stores, but we prefer to stay in one location."