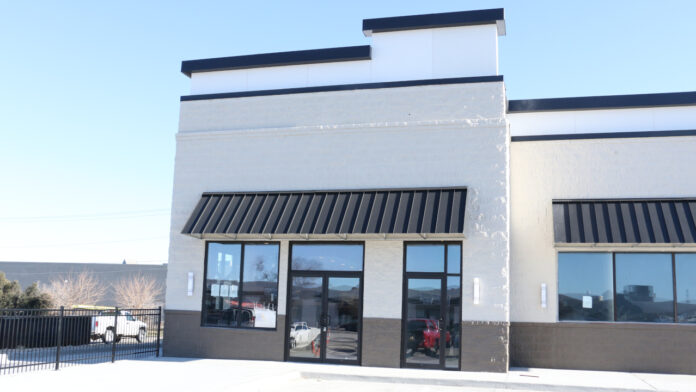 Dunn Brothers Coffee will be opening its second Corridor location in Cedar Rapids Dec. 15.
The Minnesota-based company's new location, at 1140 Blairs Ferry Rd. NE, Suite 100, will be operated by DeAngelo and Alexandra Seay, who opened a Dunn Brothers location at 3284 Crosspark Rd. in Coralville in 2018.
According to a news release, the Cedar Rapids store "will bring the same community-driven and customer-focused concept you see in Coralville."
The Cedar Rapids location is the first business to open in the former Fieldhouse building, which was subdivided to accommodate multiple tenants after the Fieldhouse moved to a smaller location at 5001 First Ave. SE in 2015.
Dunn Brothers offers a full range of fresh-roasted coffee and tea drinks, plus smoothies, and made-to-order food, including breakfast and lunch sandwiches, wraps, baked goods, naan pizzas and salads.
"Everything on our menu is made fresh when it's ordered," said Sara Aisenberg Gold of MDPM Consulting, a marketing firm representing Dunn Brothers.
The Cedar Rapids location's regular hours will be Monday to Saturday from 5:30 a.m. to 6 p.m. and Sunday from 6 a.m. to 6 p.m. Drive-through service will be available, as well as indoor seating and a patio.
The Cedar Rapids location will have an estimated 15 employees, Ms. Gold said. A grand opening will be held sometime in mid-January.
Dunn Brothers Coffee began in St. Paul, Minnesota in 1987 and now has more than 60 franchised locations in seven states. Six are in Iowa, including the Cedar Rapids location, and Ms. Gold said plans call for Dunn Brothers to open more stores in Iowa.