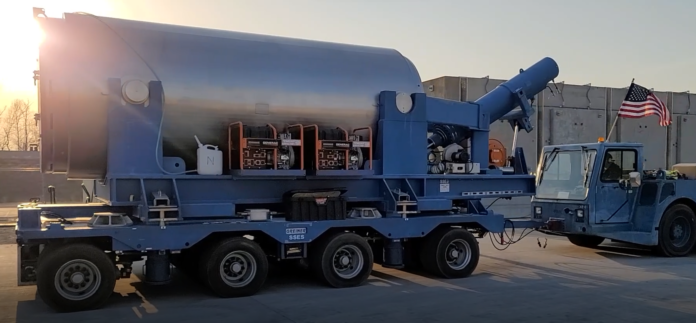 The Duane Arnold Energy Center (DAEC) safety team transferred spent fuel to Independent Spent Fuel Storage Installation (ISFSI) at the plant in a record 20 months, beating the previous record of 30 months set at Pilgrim Nuclear Power Station in Plymouth, Massachusetts.
The fuel transfer saved $100 million from original estimates and was completed with no safety issues, according to a Duane Arnold Energy Center representative. 
With an original estimated timeline of between three to five years from plant shutdown to completion, the transfer included more than 1,800 fuel assemblies moved into 30 stainless-steel containers.
NextEra Energy Resources will cut another 61 workers this month following the decision to shut down the DAEC, Iowa's only nuclear power plant, due to a variety of largely economic factors, including the growth of renewable energy production and the tax incentives available for such projects.