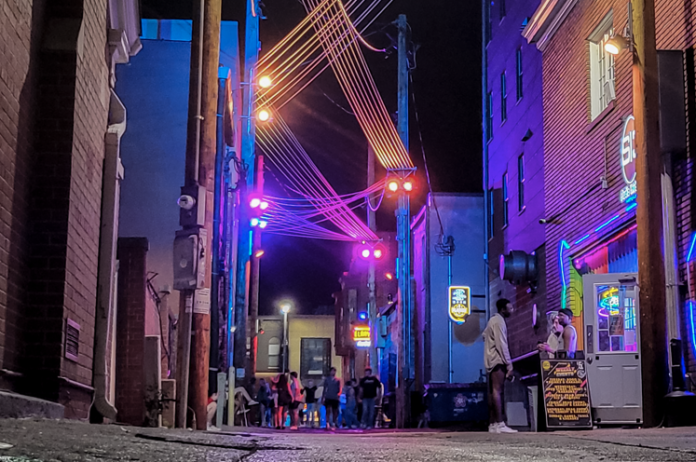 On Friday, Downtown Iowa City will turn on the lights to its latest public art installation in the alleyway between Dubuque and Linn streets from 6-8 p.m. The overhead motion responsive lighting installation will be unveiled with a dance and music performance, "Synesthesia" during the annual Fall Gallery Walk.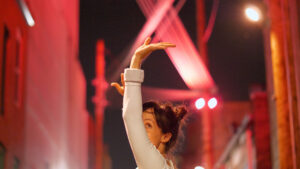 Following Friday's performance, the light array installation will be permanently part of downtown's infrastructure adding color and light to one of the busiest alleyway areas in Downtown Iowa City on a nightly basis.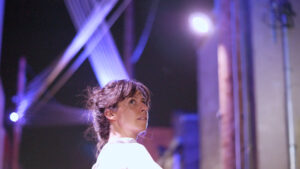 In 2019, the Iowa City Downtown District released a request for proposal to downtown architecture firms to help design a multi-phased approach to authentic and unique improvements centered around clean and safe elements for the alleyway. Slingshot Architecture was selected as the partner firm and work on the project's first phase which is now complete according to a release.
The firm designed an original illuminated canopy sculpture as the creative solution to add both art and light to the area. The lighting not only improves public safety but also creates a sense of place highlighting the mural and the new tensile arrays. A sophisticated control system created by local artist, Jason Snell, allows the lighting to be reactive to people's movement through the alley as well as the capacity for music, weather, and other types of inputs to affect the lighting animations.
See more detail's about the "Synesthesia" event here and the full details about the project here.