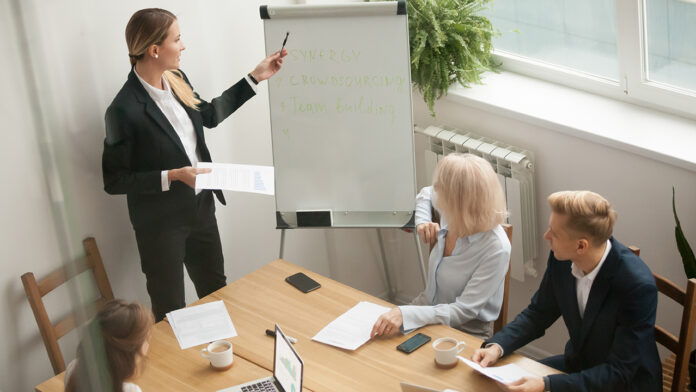 In my speech "Make Your Company Roar (Recruit, Onboard, Actuate, Retain) Top Performers," the "A" in ROAR stands for "actuate your employees."
According to Gallup's State of the Global Workplace: 2022 Report, only 21% of employees are engaged at work. How do you run a successful business when only 21% of your team is engaged?
This will not be fixed by snapping your fingers. Moving your team to a top-performing group requires effort and top-down and bottom-up loyalty and trust. Unfortunately, the team members who are not self-motivated, nor are open to outside motivation, may need to find a new place of employment.
Sometimes, 'old fashioned' processes are the best solution
I paid my way through Catholic high school with revenues from my paper route. I set a goal to pay my way through the high school that I selected because I felt I would receive a better education than the high school where the counselors said I was not smart enough for college prep. Then I picked my college, Assumption University in Worcester, Massachusetts, and set a goal to pay my way for my college education too. 
I found that goal setting worked — and then confirmed that it worked during the summer after my sophomore year, when I set a goal to hitchhike from Washington, D.C. to Los Angeles, California, in five days with a friend that I recruited. 
How does this story relate to employee engagement? The answer is company culture. The low percentages of engaged employees indicate that the majority of businesses do not work to engage them — or wait too long.
One company moved us from Maryland to Cedar Rapids — McLeodUSA. I was hired as their recruiting manager. When I arrived at pre-IPO McLeodUSA, I asked, "when do you plan to go public?"
"In 18 months is our goal," company president Steve Gray replied.
Clark McLeod, CEO, and Mr. Gray were smart leaders (and probably still are.) They impressed me by requiring all employees to create 100-day goals and pass their goals with previous results along to their managers. The culture at McLeodUSA was so strong that many McLeodUSA alumni still stay in touch.
If my math is correct, we went public in 19 months. By definition, a goal setting and goal achieving employee is an engaged employee.
This is what I learned at DeMatha in the 1960s. The acronym I use in my books is SCAMPS. 
S — Specific goal: Choose a specific goal with a strategy to achieve it.
C — Challenging: Your goal needs to be challenging, or your brain will not be excited.
A — Attainable: Choose an attainable goal. Your brain is smart. If it feels your goal is not attainable, it says, "I'm not working on that."
M — Measurable: Find a way to measure your progress. Are you "on target" to reach your goal?
P — Public: Make your goal public, but only among the people who support you. The others will beat you down — do not bother with them.
S — Specific end date: This is tied to your metrics.
Find a structure that works for your business and use it.
I recommend that managers create three separate three-month goals, three separate six-month goals, three separate nine-month goals, and three separate 12-month goals for the first year in the job description.
These goals provide guidance as you source the best candidates. When interviewing candidates, managers should discuss the goals for the first year. Structure interview questions to determine if the candidates have the proper skills and experience.
During the onboarding process, the manager should review the goals with the new employee. Then ask if there are areas where the manager may need to assist the new employee to meet their goals. This practice reinforces the importance of meeting goals. •
Bill Humbert is the Google ranked No. 1 talent attraction consultant. Mr. Humbert can be reached at RecruiterGuy.com.