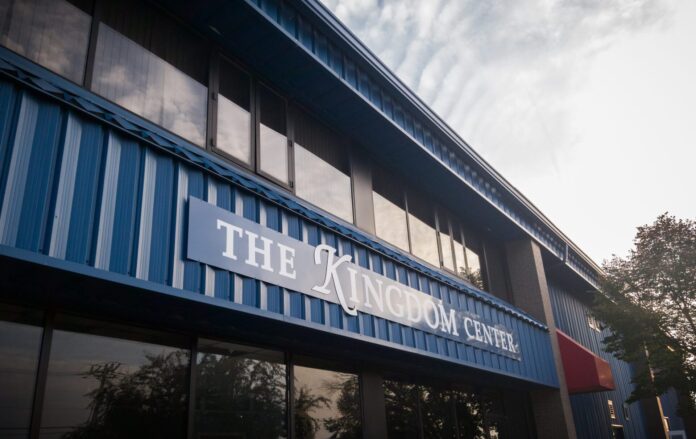 A Diversity Market will pop up outside the Kingdom Center at 611 Southgate Ave., Iowa City, every Saturday from 3-7 p.m. from June 12-July 10. 
The new pilot pop-up market is intended to feature fresh, homemade food from vendors such as Royceann's Soul Food and Mama's Chicken and Fish. The market also elevates services such as Verness Wright, owner of Tax Wright, and Hannah Born Photography. Additionally, the market showcases local products from emerging businesses like Nikki-Boo Kids, Art by Teagan, Artesanía de Colores and others. 
The majority of vendors are women from historically underserved populations who are working to grow their business opportunities in Iowa City. The Diversity Market event producers, local businesswoman Tasha Lard, South District Neighborhood Association President Angie Jordan, and community builder Marlén Mendoza, are working with vendors to support new entrepreneurs in the South District and find broader market appeal. 
A primary goal is to bring together and elevate Black, Indigenous, people of color and women entrepreneurs, artisans and others looking for a spot to shine and sell their products and services. Other goals include providing a neighborhood-scale opportunity for South District residents to eat and shop in the neighborhood while attracting other Iowa City-area residents to this up-and-coming side of town. 
"We're excited to provide local food vendors and immigrant entrepreneurs with opportunities to directly sell to their community members and grow their businesses through annual community family events like the Diversity Market," said Marlén Mendoza, co-founder of the Colectivo de Mujeres en Negocios, or Collective of Women in Business. "This is a stepping stone in creating a potential year long market to replicate the success of Mercado on Fifth in Moline, Illinois."
Since September 2020, a working committee of residents headed by Ms. Jordan, community organizers and business owners with the support of the Iowa City Downtown District, have been exploring ways to further develop and revitalize Iowa City's South District commercial area. The group's effort entails developing what is known as a Self-Supported Municipal Improvement District, or "SSMID," a tool for property owners and businesses within a designated geographic area to collectively spur economic development and stimulate growth while also enhancing livability and infrastructure beyond basic municipal services. In short, it is an economic investment for the community, by the community.