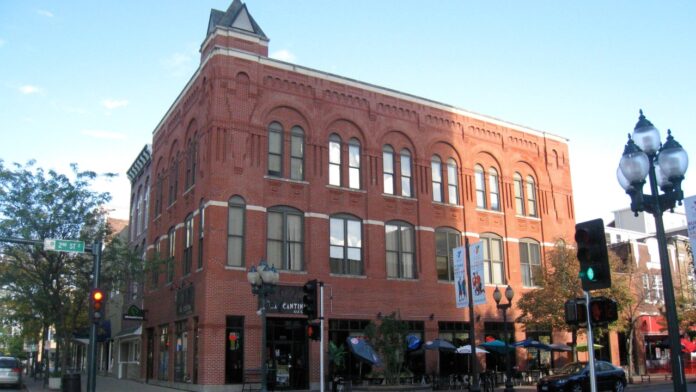 Undeterred by the pandemic and just weeks after announcing it would open a location at 295 Tower Terrace Road in Marion, Barrel House has signed a lease on a new downtown Cedar Rapids location at the corner of First Avenue and Second Street SE.
The chain, founded by Jimmy Holt in 2011, has two Davenport locations and one each in Dubuque and Moline, in addition to the Marion location slated to open sometime this summer. The new Cedar Rapids location at 201 First Ave. SE, the chain's second in the Corridor, is scheduled for an October 2021 opening.
Promising "Food that lifts your spirits," the restaurant features signature sauces, award-winning gourmet burgers, catering and unique events. The Cedar Rapids outlet, sited on a high-profile corner, will offer "a twist on traditional tavern favorites, specialty cocktails and an outstanding selection of local beers on tap."
"Our warm, fun and inviting 'taking care of people' concept has been well received by the communities in which we've chosen to locate," Mr. Holt said in a release. "I look forward to introducing Cedar Rapids patrons to our food and drink specials and events."
Mr. Holt recognized the impact COVID had on downtown Cedar Rapids and the void of restaurant options.
"We saw an opportunity to be at the forefront of the recovery and hope others will follow," he said.
Adam Gibbs and Michael Gibbs of GLD Commercial represented both the building landlord and restaurant in this lease transaction.
"Dining options have been somewhat limited in the downtown area," Michael Gibbs said. "Barrel House is a great addition and a fall opening coincides nicely with the projected return of downtown workers and events."
Mr. Holt said future plans include expanding the Barrel House brand throughout the Midwest via franchise opportunities.