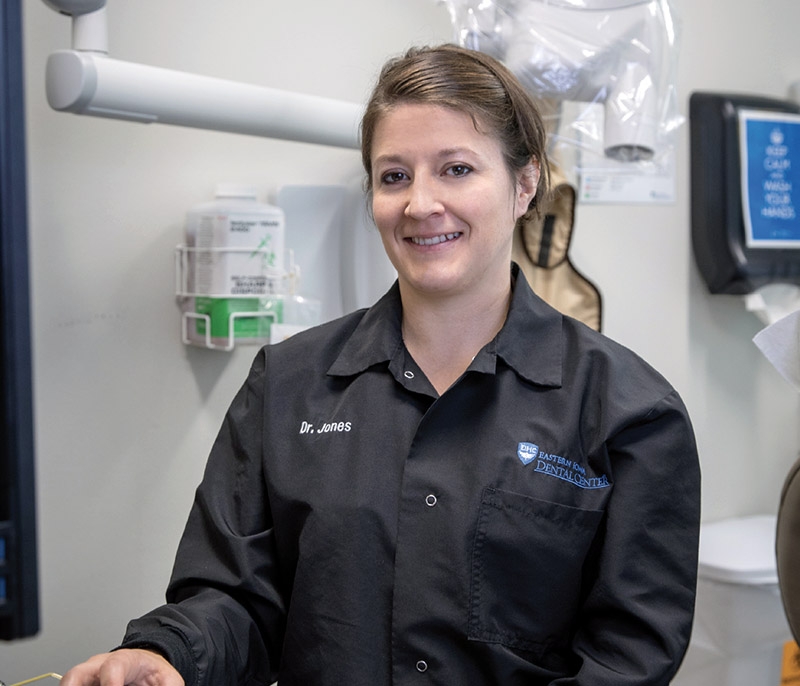 Chief Dental Officer
Eastern Iowa Health Center
AGE: 34
Who are your local mentors?
Sam Jones, Dr. JoAnn German Wahle and Dr. Chris Tyler.
Best advice you ever received?
Be kind.
What was your biggest break?
Having good parents. They encouraged learning and encouraged empathy. I see now that many people do not grow up in a supportive family environment like that.
What do you know now that you wish you had known earlier in your career?
Posture is important… stretch.
How do you ensure a balance between work and your personal life?
I was forced into finding a balance when I started dental school with a one-year-old. I make sure I find time in each day to do some non-chore activity with family. We cook together, play outside, garden and play games.
What's something people should know about your generation in the workplace?
There are two kinds: people who work hard and are smart and creative, and people who try to get by doing as little as possible and feel entitled to earn more money.