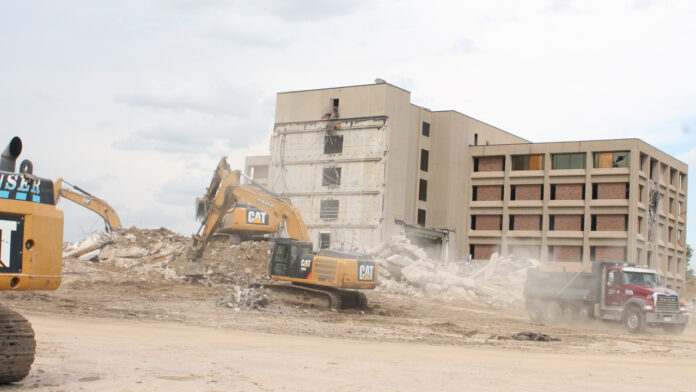 Demolition of the former Transamerica buildings continues at the northwest corner of Edgewood Road and 42nd Street NE.
The demolition began in late July after the three buildings, at 4333 Edgewood Road NE, were extensively damaged in the August 2020 derecho. Transamerica had previously begun moving most of its Cedar Rapids employees from the Edgewood Road site to the former Hibu campus at 6300, 6350 and 6400 C St. SW in 2018.
DW Zinser of Walford is working on the demolition project, which is expected to be completed by late October. AEGON, Transamerica's parent company, is selling the property, and Coldwell Banker Hedges Realty is marketing the site for potential redevelopment. To date, there have been no reports regarding possible development suitors.