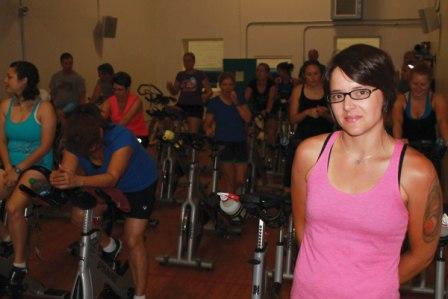 By Pat Shaver
IOWA CITY—As a new mother, Carrie Van Orden wanted to get back in shape.
At the time, about 10 years ago, she was working as a medical billing collection agent.
"It wasn't a very feel-good job," she recalls.
She began going to a local yoga studio to get in shape and said the experience was not the best. The instructor was late, used a radio station for music, pointed at people and the overall atmosphere just wasn't calming, Ms. Van Orden said.
"When I left there I thought, what can I do to make sure that never happens again as far as I'm concerned," she said.
From that point on, she worked toward that goal. She first was certified in yoga, then Pilates, then personal training. She most recently worked at the University of Iowa teaching spin classes at the Field House on the university campus.
She saw how popular her class had become, and that led to her new business, Max Effect. Many of those that she trains at the UI, she calls her "incredibles," will follow her to her new studio.
"I'll be in more control and have more ability to tailor and fit what my incredibles need," she said.
Cycling studios are sprouting up across the country, she said, though there aren't many in Iowa.
"It's booming across the country, especially in college towns. In college towns, they're saying being healthy is the new cool, the new thing," she said.
Ms. Van Orden presented her business plan at the July 30 Iowa City Economic Development Committee meeting and was awarded at $30,000 loan from the city. She also secured a $213,000 loan from Hills Bank.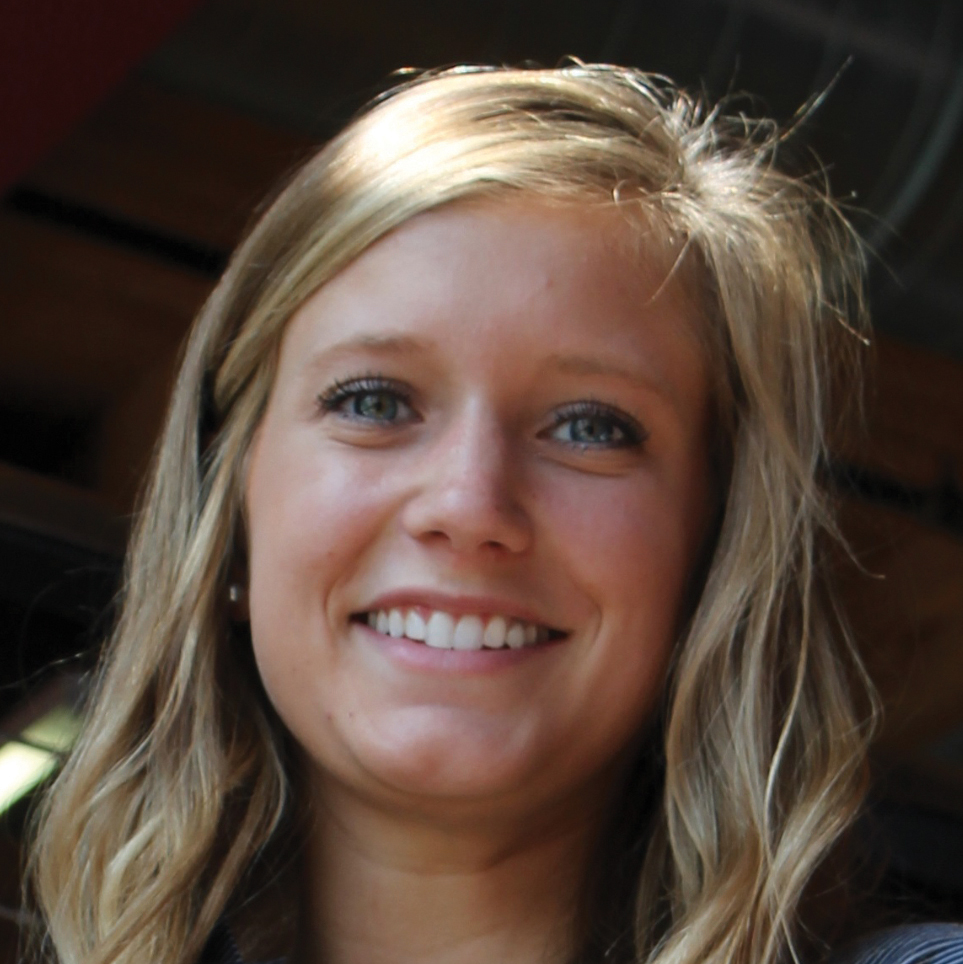 The business, set to open Sept. 3, will be located at 1012 Gilbert Court in Iowa City. The 4,300-square-foot space will have 34 bikes for classes that can digitally track information about the rider's session. The fitness area will feature treadmills, elliptical machines, a hydro row machine, Pilates reformers, free weights, stair machines and a Power Plate for personal training. There is also a room for childcare.
There will be three group cycling classes each day, with personal training between the classes. The studio will be open Monday through Saturday and will employ about four people.
Along with being a single mother, Ms. Van Orden works at two other jobs; she sells nutritional products which will be available at the studio, and she bartends at Mondo's Sports Café in Coralville.
"I just have the energy. Indoor cycling makes you feel so good, you wake up ready to go. Because I get to be here, nothing feels like work. It feels like a privilege and an honor," she said.
"When you walk through the Max Effect door, no matter what's going on outside, for the next 45 minutes to 1 hour 15 minutes, I get to take that off the mind," she said. "There are so many people who have never done a spin class who try it and now they just never stop."
Ms. Van Orden said she plans to charge people on a per ride/session basis, with discounted benefits based on how many sessions a person commits to.
She will offer online scheduling, which allows people to sign up for a specific class time and what bike seat they want.
Though she doesn't have a four-year college degree or a business background, Ms. Van Orden had the help of her mother, a business owner.
"I feel like I've got a good head on my shoulders in business because of my mom. I feel like I'm pretty tough because of what I've been through," she said.
The name, Max Effect, has two meanings.
While she trains, she uses phrases like "max it out" and "maximize it."
Her 10-year old son's name is Max. Ms. Van Orden said that name was a coincidence.
"Who would have known 10 years ago on Halloween (when he was born), that I would be doing what I'm doing today. That name came out of nowhere," she said.
In the next few years, Ms. Van Orden hopes to open a smoothie shop nearby. She also plans to host community bike rides and events to raise money for local charities.
The studio is located in the Riverfront Crossings district, an area south of downtown that has been targeted for redevelopment by the city. The building has sat vacant for years and was previously a bar.
"This is an area we want to develop and I think it will be great for downtown," said Iowa City Mayor Matt Hayek during the July 30 meeting.