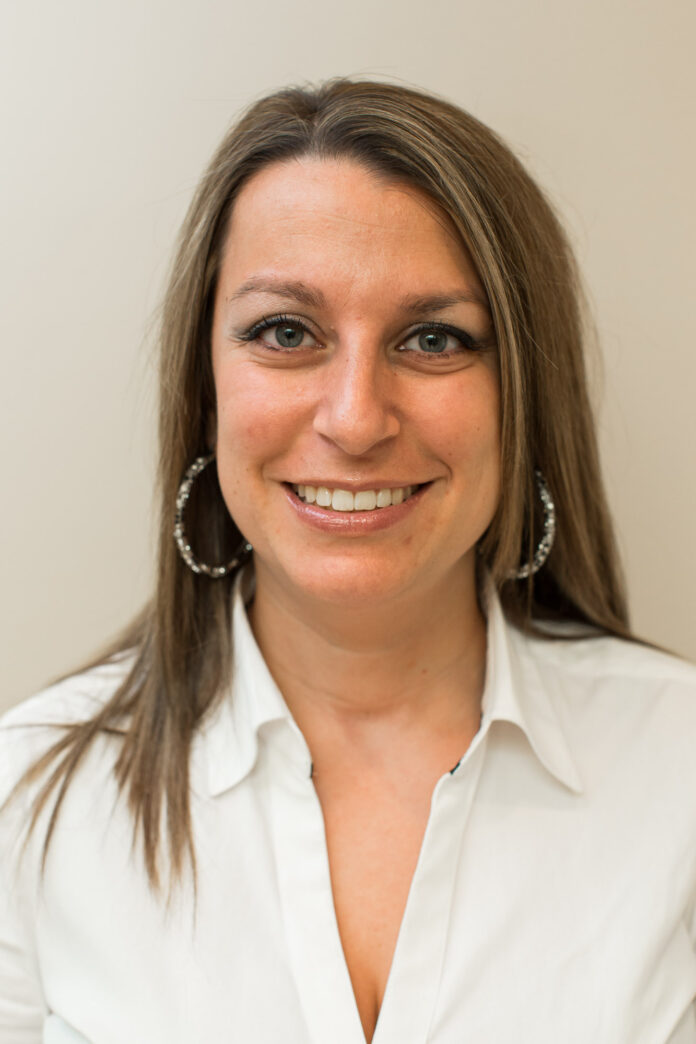 Media Consultant/New Business Development
Corridor Business Journal
Age: 34
Cristiane AbouAssaly is a people person who is passionate about her community.
As a media consultant for the Corridor Business Journal, she focuses on new business development in Linn County.
"I started from the ground up," she said. "I focus on small businesses and try to bring a face to them."
Prior to joining the CBJ staff earlier this year, Ms. AbouAssaly was executive director of Cedar Rapids' Uptown District. As the district's first director, she was instrumental in developing its objectives and significantly growing its membership.
"Cristiane is a forward-looking and progressive leader in her community," stated Nick AbouAssaly in his nomination of his wife. "She understands the importance of community and the need to make a positive impact."
Born and raised in Cedar Rapids, Ms. AbouAssaly is pleased with her hometown's continued recovery from the flood of 2008.
"To be honest, downtown is better than ever," she said. She serves on the Paramount Theatre Grand Re-Opening Gala Committee planning an event Nov. 3 with headliner Harry Connick Jr. to mark the venue's return from the flood.
She is an active member in Junior League, of which she served as membership development chair and social committee chair. She volunteers for the Linn-Mar Community School District and Junior Achievement, serves on the steering committee of the Iowa Women's Leadership Conference and is a board member of St. George Orthodox Church Parish Council.
Ms. AbouAssaly graduated from Coe College with a bachelors of arts in business administration and Spanish.