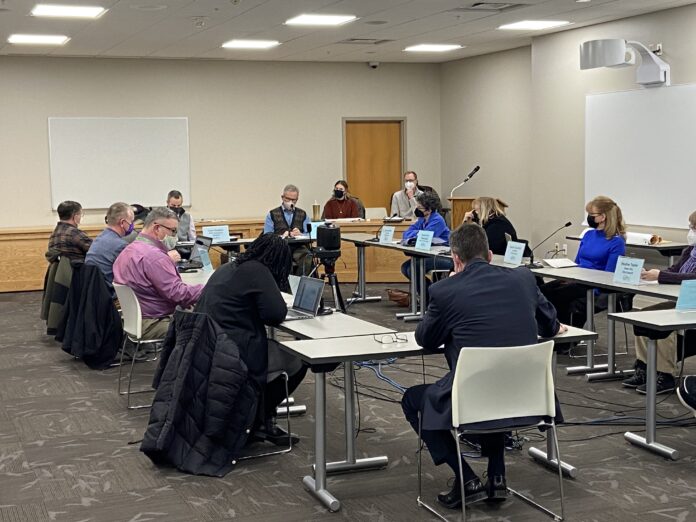 Plans for a commuter rail route stretching 9.1 miles from Iowa City to North Liberty appear to no longer have the financial or operational backing of the Cedar Rapids and Iowa City Railway (CRANDIC), a subsidiary of Travero and Alliant Energy.
After speaking with officials at CRANDIC Railroad, Metropolitan Planning Organization of Johnson County Executive Director Kent Ralston said CRANDIC has chosen to shift their business priorities, meaning they aren't interested in operating the system or paying for the project up front or through a public-private partnership.
"The good news is neither of those conditions were assumed in either of our studies," said Mr. Ralston. "We had already put in some probable costs for those things in our study."
Previous studies looked at the potential of commuter rail stretching from Iowa City to North Liberty, perhaps even reaching Cedar Rapids if the interest was there. But the finer details for the current proposal are still up in the air.
CRANDIC does prefer to retain ownership of the tracks "but they are open to other forms of transportation on the tracks, whether that may be bus rapid transit or actual passenger rail," he added.
Although it's very early in the process to determine which mode of transportation will work best in this nine mile stretch, Mr. Ralston said, it may be that choosing to run buses up and down could be "a lot easier to actually get done." Buses, he believes, may be more financially feasible and easier to implement and manage, rather than a new rail system.
The recent development leaves potential next steps open-ended. Members of the Urbanized Area Policy Board — made up largely of representatives from local governments — were encouraged Jan. 26 to get the temperature from participating entities and city administrators about the popularity and plausibility of a commuter rail in the Corridor. If support is there, the board will form a working group before finalizing designs, construction costs and determining which federal and local grants to apply for. The board is working with the Iowa Department of Transportation on this proposal.
"I would definitely be interested in putting this on a work session for our city council to discuss," said Meghann Foster, Coralville's recently elected mayor. "I will say that transit is a big challenge for us. I think with the infrastructure money, it wouldn't be so much about the upfront costs, but the real sticking point could end up being the long-term operation, especially since there's not going to be that sound operational team."
The cost estimation for the operations of this system was approximately $5 million, according to Mr. Ralston.
It's also possible the board will decide that no new form of transportation is the best plan of action.
"We have been attempting for nearly as long as I've been on city council to figure out a way to provide transit for our own city," said Chris Hoffman, the new mayor for North Liberty. "Our partnership with Coralville has been a great partnership with the transit system but it just doesn't get used. I don't know if our efforts can get behind trying to expand and export to this big chunk."
To ensure interested riders would be able to easily access and use a new commuter system, it may be advantageous to move away from a big transit system to a smaller, more nimble system with fewer riders at a given time, said North Liberty City Council Member Brian Waysom. Mr. Waysom has been part of the North Liberty transit committee for the last eight years.
"I think right now the focus should really be 'do we want to have transportation on that corridor?' And then we'll have to get to the specifics of what we're actually agreeing to," said Mr. Ralston.