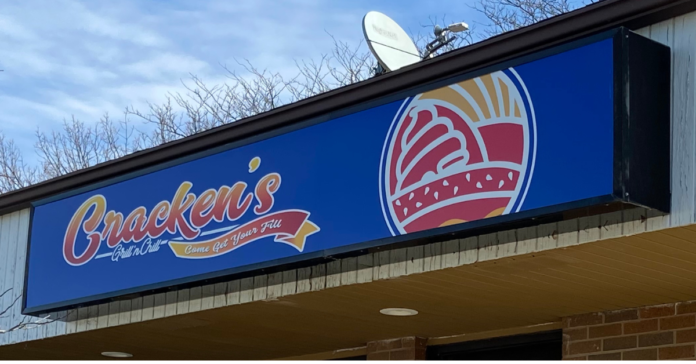 Cracken's Grill 'n Chill has opened in Iowa City at 2221 Rochester Ave. inside a BP gas station and near Wig & Pen East.
Operating out of the former Hamburg Inn No. 2 East Side location, the owners also manage Funcrest Dairy & Grill at 3977 W Overlook Rd. N.E.
An announcement was posted on Facebook Feb. 15, listing the restaurant's hours and location.
Cracken's Grill 'n Chill owner Ben McCracken told the Daily Iowan the menu will include ice cream cones, burgers, chicken tenderloins and corn dogs, and he hopes to build out a patio for outdoor seating. He will operate the restaurant as an owner and general manager.
Mr. McCracken has owned Funcrest Dairy & Grill since June 2019, according to his Linkedin page.
Cracken's will be open from Tuesday-Saturday and closed Sunday-Monday.
More: Acai shop Everbowl coming to Iowa City