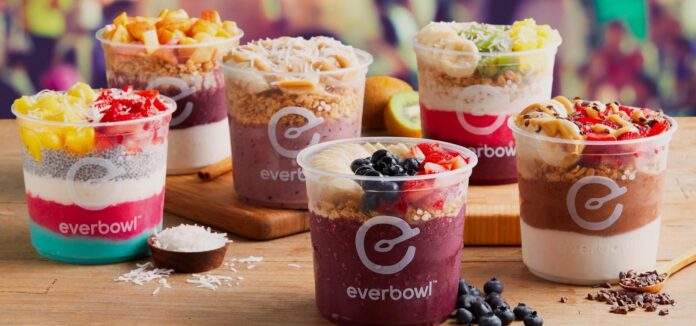 Everbowl, a national quick-serve acai bowl and smoothie chain, is growing its footprint in the Corridor and opening an Iowa City location at 312 S. Madison St.
Owner Justin Sloan said the restaurant's menu will be the same as the Cedar Rapids shop at 1100 Blairs Ferry Road.
The menu includes bowls containing fruits, peanut butter, acai and granola, in addition to smoothies and acai-infused coffee.
"The Iowa City location is waiting for the permit to be granted, and then it's off to the races for construction," Mr. Sloan told the CBJ in an email. "From construction start to opening is usually between 60 and 90 days."
He noted a new West Des Moines location will open before then because there are fewer construction needs.
"We've planned all along to do at least six in Iowa, and Iowa City was one of the cities that was a must," he said. "Across the country, Everbowl intentionally tries to be on and near college campuses as students are actively looking for better options for food."
The Southern California chain has locations in 15 states. News of an Iowa City location was first reported by KHAK.
Everbowl partnered with former New Orleans Saints quarterback and Super Bowl winner in July 2021. Mr. Brees is an investor, franchise owner and brand ambassador.