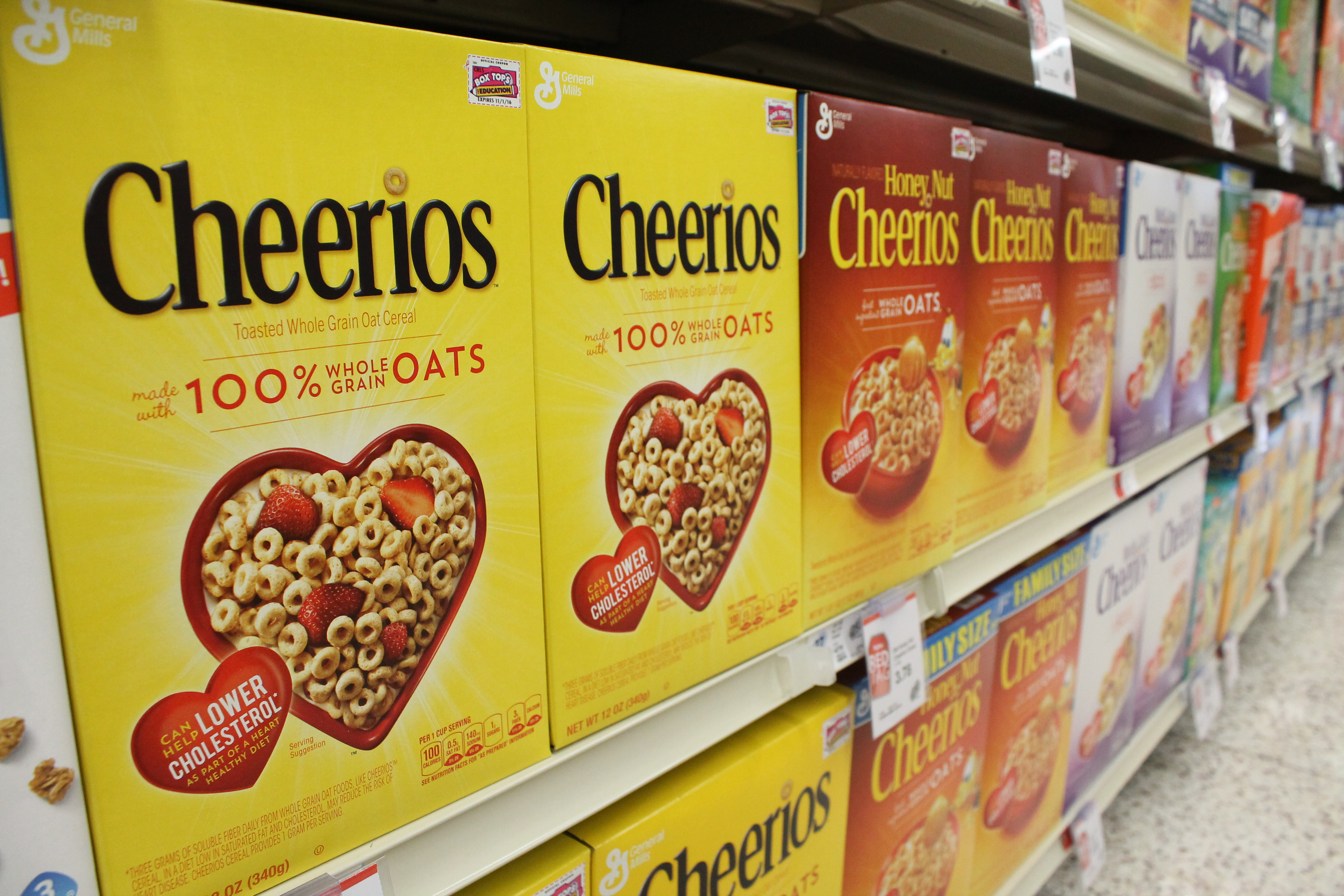 By Dave DeWitte
CEDAR RAPIDS—Changing American breakfast habits are forcing cereal manufacturers to downsize and adapt, posing a challenge for one of Cedar Rapids' largest manufacturing industries.
The ready-to-eat cereal market has been soggy for nearly a decade as Americans increasingly bypass the breakfast table for on-the-go foods such as yogurt, breakfast burritos and granola bars.
It's a trend apparent to the three cereal manufacturers with major operations in Cedar Rapids – Quaker Oats, General Mills and ConAgra – which have all reported year-over-year sales declines in their business segments that produce cereals.
None of the three Cedar Rapids factories, which employ a total of more than 1,800 workers, has had recent layoffs, and one – the General Mills plant where Cheerios and fruit snacks are made – has expanded. But cost-reduction initiatives remain under way at all three companies.
PepsiCo reported a 2 percent decline in organic revenue for its third fiscal quarter in its Quaker Foods North America unit, which includes its Cedar Rapids plant, described as the largest cereal mill in the world. PepsiCo said the "center of the store category growth remains challenged."
In fiscal year 2013, Quaker Foods North America's operating profit was down 11 percent, however production at the Cedar Rapids plant has been largely unaffected.
"Our workforce and production in Cedar Rapids remains unchanged," a Quaker spokesman said in an emailed statement, which stressed that the company offers a spectrum of snack food, ready-to-eat and hot cereals. In addition to tried-and-true favorites such as Life cereal, the company said it's taking off with innovations such as Real Medleys oatmeal packaged with real fruit, nuts and multigrain cereals.
Production employment at the plant has declined by a small amount in the last year or so due mainly to efficiency increases, according to Jason Sennett, secretary-treasurer of the plant's union, RWDSU Local 110. He said the efficiency gains are being realized by retirements rather than layoffs, however, as many of the plant's workers are at retirement age.
"If we lost anybody, it was due to efficiency increases," Mr. Sennett said, adding that the plant is not as heavily weighted to ready-to-eat cereal as some others.
General Mills, which produces cereal and fruit snacks in Cedar Rapids, reported that its retail segment sales dipped 5 percent year-over-year in the same quarter, ending Sept. 30. Pound volume was down only 2 percent, with the rest made up by changes in product mix and pricing.
In fiscal 2013, General Mills reported that sales for its U.S. retail operations, which include cereals, grew only 1 percent and operating profits fell to $517 million due to higher input costs and higher in-store merchandising activities.
The producer of Cheerios, Chex and Lucky Charms announced an initiative to cut $100 million in manufacturing costs in September. The very next day it announced plans to close two plants, including a cereal plant in Lodi, Calif., where it employs 430 workers making some of the same products made in Cedar Rapids.
The cost reduction initiative has yet to be implemented in Cedar Rapids, according to a General Mills spokeswoman. She said the company does not comment on its production plans or product lines at specific plant locations.
General Mills received state assistance early this year for a $58 million plant expansion that would create 41 jobs, and has continued to hold hiring events.
Antonio Castro, a union representative for the company's Lodi, Calif., workers, said General Mills plant locations in Iowa and Kansas were among those mentioned by company representatives to take over some of the production of cereals such as Lucky Charms and Cheerios from Lodi when it closes in late 2015.
A third cereal manufacturer in Cedar Rapids, Ralston Purina, was recently acquired by ConAgra. The Ralston Purina plant, the smallest of the three, manufactures cereal for sale under retailers' private labels, typically at lower prices than brand-name cereals such as Post, Kellogg's and Quaker Oats.
ConAgra reported that in the three months ended Sept. 30, private-brand sales, "declined slightly, and comparable operating profit declined substantially as expected, largely due to pricing concessions made last fiscal year…"
Declining sales in private-label cereal and pasta more than made up for gains in private-brand bars and snacks at ConAgra in the quarter. For all of fiscal 2013, ConAgra reported an operating profit of $44 million, down $60 million from fiscal 2012, for its private brands business excluding non-recurring items.
The earnings report stated that ConAgra plans to win new business going forward by expanding distribution, cutting unprofitable products and launching more "emulation opportunities" – essentially private brands that are similar to existing branded products.
ConAgra expects a "modest sales and operating profit growth" in private brands for fiscal 2015, accelerating in fiscal years 2016 and 2017. It has its own plans to reduce production costs, called SCAE (for Supply Chain and Administrative Efficiency) that includes integration and restructuring of Ralcorp operations, optimizing manufacturing facilities and improving operational effectiveness.