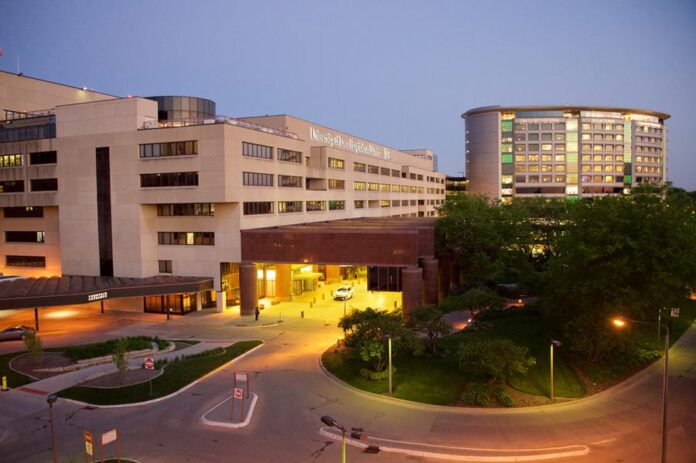 University of Iowa Hospitals & Clinics
By CBJ News Staff
newsroom@corridorbusiness.com
University of Iowa Hospitals & Clinics in Iowa City has been ranked the No. 1 hospital in Iowa by U.S. News & World Report. UnityPoint Health – St. Luke's Hospital is ranked fourth best hospital in the state and Mercy Medical Center is sixth. Both are located in Cedar Rapids.
The annual Best Hospitals rankings and ratings, now in their 31st year, are designed to assist patients and their doctors in making informed decisions about where to receive care for challenging health conditions or for common elective procedures.
Two specialties at University of Iowa Hospitals & Clinics have been ranked among the nation's 10 best programs of their kind, according to the latest rankings from U.S. News & World Report: ophthalmology (6); and ear, nose, and throat (7). Two other specialties – cancer (41 tie) and gynecology (34) – were also ranked in the nation's top 50. It also rated high performing in four adult specialties and seven procedures and conditions.
"We are proud to continue to be listed among the nation's top hospitals," said Suresh Gunasekaran, chief executive officer of UI Hospitals & Clinics and associate vice president of UI Health Care. "This recognition is representative of the unwavering commitment from our faculty and staff to provide top-quality care to our patients and their families."
St. Luke's Hospital was ranked high performing in six adult procedures and conditions: abdominal aortic aneurysm repair, aortic valve surgery, heart bypass surgery, heart failure, hip and knee replacement.
Mercy Medical Center earned high-performing status in three adult procedures and conditions, including hip and knee replacement and chronic obstructive pulmonary disease.
The rankings have been published at health.usnews.com/best-hospitals and will appear in print in the U.S. News Best Hospitals guidebook. CBJ