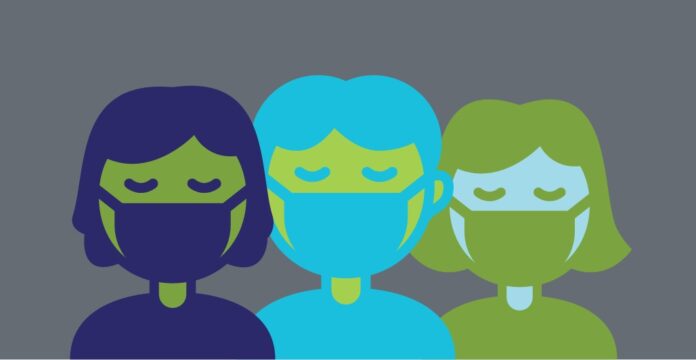 By CBJ News Staff
newsroom@corridorbusiness.com
North Liberty's city council has unanimously adopted a public health initiative advising those in North Liberty to keep social distance, to wear face shields or cloth masks in public settings and businesses to adopt must-wear policies.
The guidelines for when the public should wear face coverings were provided by Johnson County Public Health, who urged the adoption of mandates throughout Iowa, and mirror those included in other local measures.
The initiative begins immediately, and says a cloth mask or face shield should be worn whenever a person is in any indoor public setting, in public or outside and keeping six feet from others is not possible, or when using public or shared transportation.
Reusable, washable masks are available through the North Liberty Library during its business hours by emailing northlibertylibraryservices@gmail.com or by calling (319) 626-5701.
The resolution also says North Liberty businesses should adopt "must-wear" policies to protect their patrons and staff. The Better Together Project, a collaboration of the Iowa City Area Business Partnership, Iowa City Area Development Group, Iowa City Downtown District and Think Iowa City, has developed easy-to-print signs which can be downloaded at icareatogether.com/business-resources.
North Liberty's resolution is available at northlibertyiowa.org. CBJ