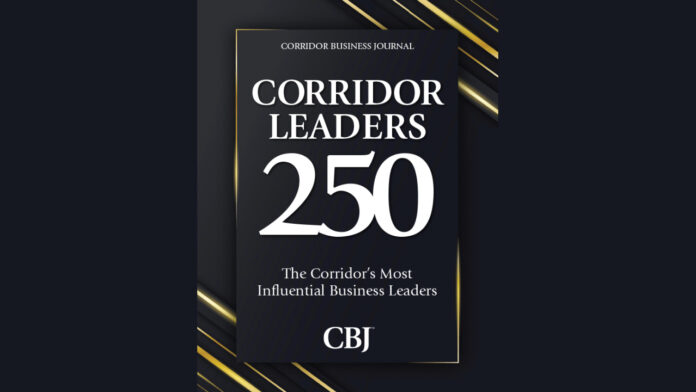 The Corridor Business Journal had planned the first publication of January to be the Corridor Leaders 250.  This is our first annual listing of the 250 most influential executives in the Corridor.
Unfortunately, our printer informed us in late December there were delays in the binding process for the publication, and they would be unable to make the Jan. 3 timeline.
We should be hearing more early this week on when we can expect that special publication to hit our subscribers mailboxes as well as our website.  The CBJ will update our website as well as our newsletters to keep you informed on the latest with the Corridor Leaders 250.
–Becky Lutgen Gardner, Editor and Chief Content Officer