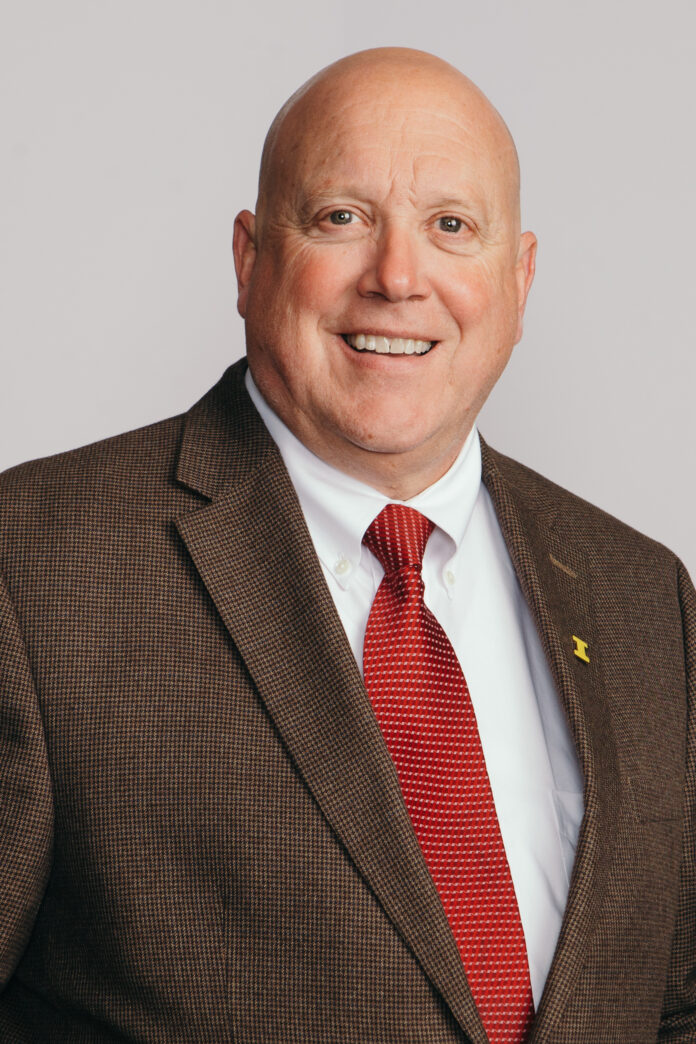 Coralville Mayor John Lundell was inducted into the Iowa League of Cities Hall of Fame at the organization's annual conference in September according to a release.
Hall of Fame inductees are nominated by their peers for extraordinary public service to their local governments as well as to the Iowa League of Cities.
Lundell was honored for his more than 40 years of exemplary service to local governments, from his work as the manager of Iowa City transit, to volunteer service with the Coralville fire department and on Coralville city boards and commissions.
Most recently he has been an elected official, serving 10 years as a member of the Coralville City Council and the past eight years as mayor.
During his tenure as mayor, the city has seen further development of residential and commercial projects in the Iowa River Landing, including the Xtream Arena and Green State Credit Union Family Fieldhouse; completion of flood protection for low-lying areas of the community; formation of the Citizen's Community Policing Advisory Board; development of the West Land Use Area Master Plan, and reconstruction of two major arterial streets.
When introducing Lundell for the award, City Administrator Kelly Hayworth noted that Lundell has said many times, "Being the mayor is a lot like being the coach of a team. You're the leader, but you can't play the game. You've got to keep the team together and keep them on track."
Hayworth added that the mayor's leadership and guidance have strengthened communication with residents on various important and timely issues.
In addition to his work in Coralville, Lundell was recognized for his service to the League as a longtime member of the Board of Directors and the Executive Board, as well as for his leadership as president-elect and president.
Lundell and Bettendorf City Administrator/Clerk Decker Ploehn, who was also inducted this year, became the 55th and 56th members of the League's Hall of Fame, which was created in 1995. Hall of Fame inductees are nominated for the honor by their peers.