IntelliSee, an AI-powered risk mitigation platform that improves upon the capability of existing surveillance cameras, was awarded a $500,000 Innovation Acceleration Propel loan.
The Coralville startup will use the loan for "product refinement and key personnel," according to a press release.
IntelliSee monitors surivellance cameras and is able to pick out threats in real-time, such as individiuals with a weapon. It can also detect hazards like a slip and fall.
Once a threat is spotted, contacts are immediately notified. IntelliSee utilizes a connection between a camera and a VMS, router or switch to operate.
"Most surveillance today is unmonitored and used only for post-incident documentation," a statement on their website says. "Even when cameras are monitored, overtaxed security staff are performing an error-prone and tedious task on an unmanageable number of screens."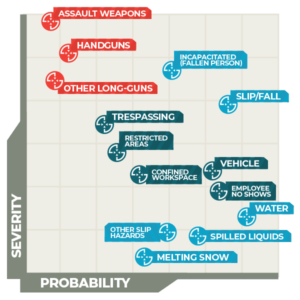 IntelliSee's AI "continously improves the longer it's in use," the website continued.
The technology was developed by the U.S. Department of Defense. IntelliSee's parent company, Malum Terminus Technologies, is a spinout company from the University of Iowa Technology Institute.
VitaliSee, another Malum brand, can forecast who is at risk of suffering a musculoskeletal injury.
The Malum Terminus AI engine can be paired with Santos, a digital avatar technology developed by the University of Iowa for its virtual soldier research program. Malum is able to identify risk of injury and other tasks.
Santos, and its female counterpart Sophia, has been used by the U.S. Army to determine the effectivness of the Army Combat Fitness Test (ACFT) to better understand load, strength and fatigue, the CBJ reported.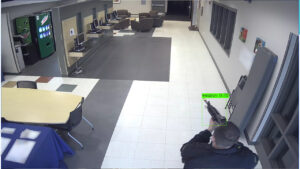 In March, IntelliSee won the top National Systems Contractors Association (NCSA) innovation award at its annual conference. Awards are given to companies making advances in commercial technology impacting systems integrators.
The $500,000 in funding comes from the first round of innovation awards through the U.S. Department of Treasury's State Small Business Credit Initiative (SSBCI), which provides a $96 million investment for Iowa businesses.
More information about application requirements and deadlines can be found on the Iowa Economic Development Authority's (IEDA) website.