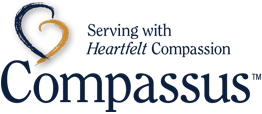 The Compassus hospice program serving Eastern Iowa, including Cedar Falls, Cedar Rapids and Davenport, has opened a new location in Washington.
Compassus-Eastern Iowa has been serving patients and families in the region since 2002, and this new location will specifically serve those in Louisa, Washington, Henry, Jefferson, Keokuk and Johnson counties.
"Our team is steadfastly committed to expanding access to and raising awareness of the availability of quality hospice care for those who qualify," Patricia Christy, executive director of Compassus-Eastern Iowa, stated in a press release. "It is our goal to provide the greatest possible comfort and support to patients and families in Eastern Iowa."
Compassus' care team, which consists of physicians, hospice aides, social workers, chaplains and volunteers, works together to meet the medical, emotional and spiritual needs of their patients.
Hospice is covered by Medicare, Medicaid and most private insurance companies.
For more information about Compassus-Washington, visit compassus.com/washington-ia or call (319) 540-8287.