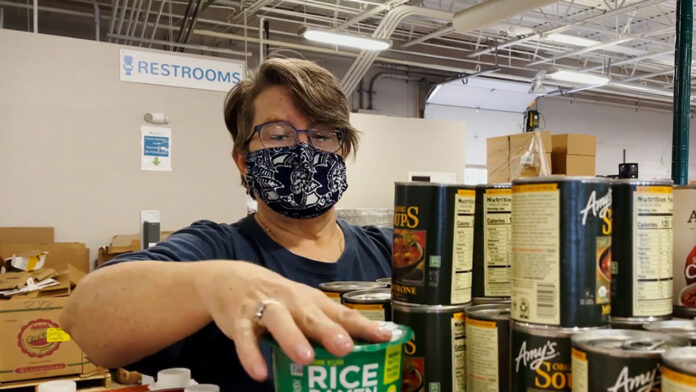 During this holiday season, CommUnity's Food Bank plans to provide nearly 1,500 local families with all the ingredients needed to make a traditional holiday dinner.
Sponsored by MidWestOne Bank, CommUnity's Project Holiday is an annual fundraiser which provides local families with all of the essential groceries to make a home-cooked holiday meal. For the first time in the project's 35 year history, registration will not be required to receive a meal.
"The hope is that eliminating registration will increase the accessibility of Project Holiday and provide meals for more local families," said Krystal Kabela, CommUnity's Food Bank manager, in a news release. "Due to rising food costs, we saw a 36% increase in people receiving food this quarter compared to the same timeframe last year. "
With a dramatic increase in the demand for groceries compared to last year and lower barriers to receive a meal, staff expect to distribute more Project Holiday meals than ever before.
Project Holiday distribution will take place at CommUnity's Food Pantry at Pepperwood Plaza, located at 1045 Highway 6 East in Iowa City. The food can be picked up Dec. 12-17 during regular hours. Project Holiday meals can be ordered for delivery for those who are unable to travel to the Food Bank during distribution.
To learn more about Project Holiday, to volunteer, or to donate, visit builtbycommunity.org/project-holiday.