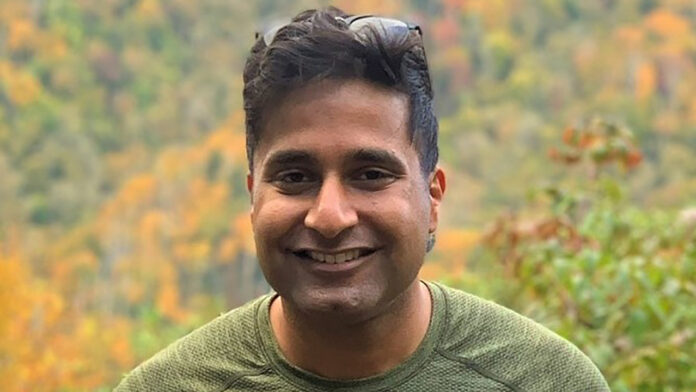 CommUnity Crisis Services and Food Bank has a new Mobile Crisis Outreach (MCO) counselor who will work directly with youth in Johnson and Iowa counties.
Parth Patel, who has been with CommUnity for the past four years, has been promoted to this new position. He has extensive training in youth crisis de-escalation, ACES Training, ASIST, CIT and Trauma Informed Yoga.
"Crisis work is meaningful for me because it allows me to sit with an individual experiencing intense emotions, allow them to openly express these painful feelings, and then collaborate to identify alternative coping strategies and resources that can promote safety and improved functioning," said Mr. Patel.
Mr. Patel also said that he has seen an increase in anxiety and depression symptoms as well as suicidal ideation. Behavioral problems have increased as well, and many times there is an underlying mental health need that is unaddressed in these cases.
With Mobile Crisis Outreach, mental health counselors are dispatched to homes, schools, businesses, or public spaces where a mental health crisis is occurring. This new service will provide face-to-face help to those under the age of 18 who are at risk of harm to themselves or others. Mr. Patel has received extensive training to help provide counseling to children of all ages who are struggling with depression, violent/disruptive behavior, substance abuse, self-harm and/or thoughts of suicide.
"We are grateful to be in the position to increase our support to youth within our community. We want families to know that mobile crisis outreach is available to every member of our community regardless of insurance, or socioeconomic status. Mobile Crisis is the only support available that can respond wherever you are, in less than 60 minutes. It is an invaluable resource during a time when mental health needs are high," said Sarah Nelson, executive director of CommUnity.
The Mental Health/Disability Services of the East Central Region provided funding to help support the position.
According to the National Alliance of Mental Illness (NAMI), one in six U.S. youth, ages 6-17, experience a mental health disorder every year. NAMI claims half of those conditions start by age 14 with behavior problems, anxiety, and depression among the issues most commonly diagnosed.