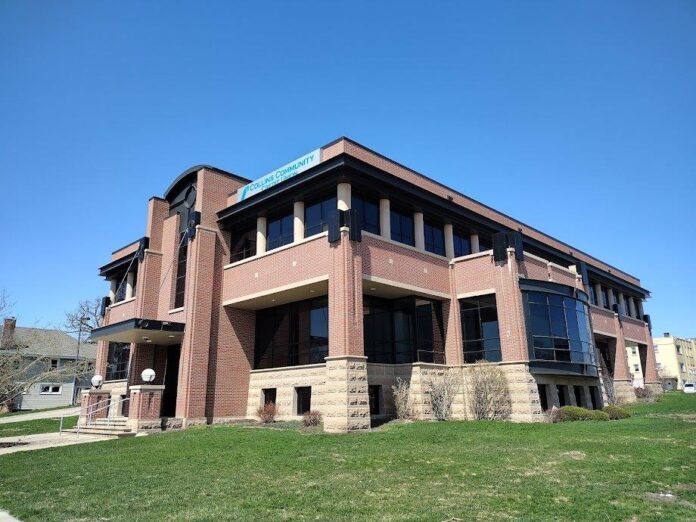 Collins Community Credit Union's new full-service branch, located at 1800 First Avenue NE, Cedar Rapids, will open April 25. The current First Avenue branch, which is located directly across the street, will officially close at the end of the business day April 23. 
The new location underwent complete renovations to create a more welcoming and modern banking experience, designed to meet community and neighborhood needs. The branch will feature the latest in banking trends, including a drive-thru with Interactive Teller Machines (ITMs), a concierge desk, private offices to conduct confidential transactions, and a space for members to set up and learn how to use Collins' digital banking services. A mortgage loan officer and loan and account consultants will also be on-site. 
Isaiah Pirtle will lead the 1800 First Ave. location as branch manager, with more than 11 years of financial services and leadership experience. 
"Pirtle brings a powerful blend of passion and experience in this role," Stefanie Rupert, president & CEO of Collins Community Credit Union, stated in a release. "He has a proven history of building amazing partnerships and connections in the area."
Other companies and nonprofits will have space in the new location to provide services to area residents. To date these include Pickens, Barnes, & Abernathy, Tanager Place, Neighborhood Finance Corporation, and Leaders Believers Achievers Foundation. The branch will also be home to a café, in support of a local entrepreneur, yet to be announced.
A unique addition to the branch will be a space called The Hub, which will connect local youth to community resources surrounding education, financial wellness, arts, music, well-being and more. The Hub is slated to begin its youth summer programming in June. 
"Opening this branch reaffirms our commitment to serving the community. Not only do we want our members to get the best financial service possible, but our team is truly ready to invest in and support the residents, growing families, and businesses that call this neighborhood home," Ms. Rupert said.