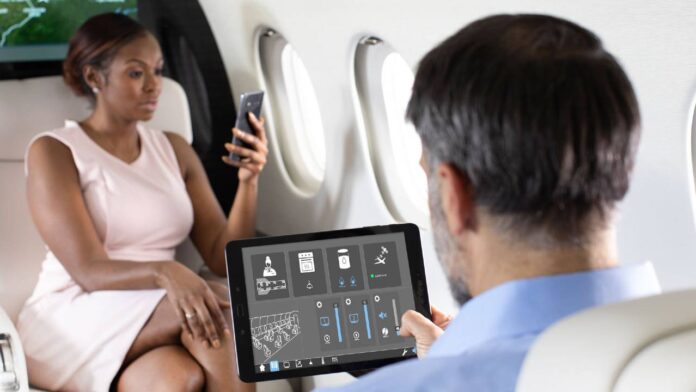 Cedar Rapids-based Collins Aerospace has announced a series of updates for its VenueTM Cabin Management System (CMS), including a new graphical user interface (GUI) now available for aftermarket aircraft installations.
The upgraded GUI simplifies cabin controls and has the same look on the cabin's touch panels and the system's mobile device app, offers a more intuitive experience with more icons, less text, and fewer touches to accomplish most tasks, according to a news release.
"Venue has always been known for its unmatched user capabilities," said Steve Adolphs, Collins Aerospace's senior director of Aftermarket & Cabin Programs for Business & Regional Avionics. "This new enhancement, along with our already world-class Venue™ offering, will provide the most well-rounded CMS upgrade in the market."
With more than 1,500 aircraft installations, Collins' Venue CMS is the most fielded system of its kind, according to the release. Collins has also created a three-tiered pricing model to provide more flexibility for customers.
The upgraded GUI is available from authorized Collins Aerospace dealers. Collins plans to roll the new GUI to VIP cabin installations later this year, along with making it available as an upgrade for in-service Venue aircraft.