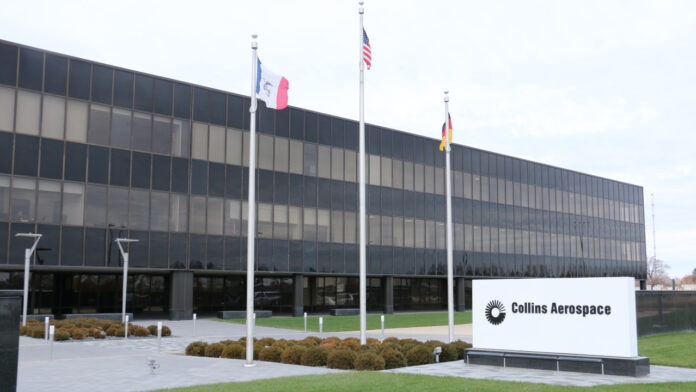 Despite a decline in military and aerospace sales volume, Raytheon Technologies on July 26 reported an overall increase in sales and adjusted earnings per share (EPS) for the second quarter of 2022.
The Arlington, Virginia-based aerospace and defense firm – parent company of Collins Aerospace, Cedar Rapids' largest employer – reported consolidated net sales of $16.3 billion for the quarter, up 3% from the $15.9 billion reported in the same quarter of 2021.
Adjusted Raytheon earnings per share (EPS) for the second quarter totaled $1.16, up from $1.03 in the second quarter of 2021.
The company also confirmed full-year 2022 sales of $67.75 billion to $68.75 billion and adjusted EPS of $4.60 to $4.80.
Raytheon's Collins Aerospace unit had second quarter 2022 adjusted sales of $5.01 billion, up 10 percent versus the prior year. The higher sales were driven by a 25 percent increase in commercial aftermarket and a 14 percent increase in commercial original equipment sales, which more than offset a 6 percent decline in military, the company said in a release.
The increase in commercial sales was driven primarily by the recovery of commercial air traffic, which has resulted in higher flight hours and aircraft fleet utilization. It was partially offset, however, by lower material receipts on military programs and expected declines in productdion volume of F-35 fighter jets.
Collins Aerospace also recorded adjusted operating profit of $617 million in the quarter, up 19 percent versus the prior year.
"A strong start to the summer travel season drove continued top-line growth and adjusted EPS that exceeded our expectations," Raytheon Technologies chairman and CEO Greg Hayes said. "Resilient end-market demand along with our differentiated technology solutions generated over $24 billion of awards in the quarter."
"Looking ahead, while we expect the global supply chain environment, labor availability and inflation will remain challenging near term, we are actively engaged with our customers and suppliers to meet demand and remain cost competitive," he added. "We continue to be focused on strategic investments in technology and innovation that will drive our industry leadership today and into the future."
Collins Aerospace had about 9,000 employees in Cedar Rapids as of July 2020.
In June, Collins Aerospace, along with partners ILC Dover and Oceaneering, was selected in early June to produce NASA's next-generation spacesuit, which astronauts could wear when working outside the International Space Station and – within the next decade – on the moon.