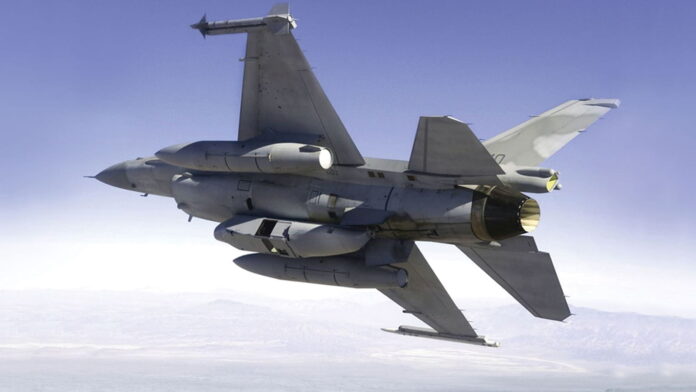 Collins Aerospace announced Aug. 22 a successful completion of the first flight test for its newest fast-jet reconnaissance pod, the MS-110 Multispectral Airborne Reconnaissance system on an F-16 aircraft.
The test flight "demonstrated aircraft integration, flightworthiness and full-system performance within the demanding confines of tactical jet flight envelopes," according to a press release.
The MS-110 is designed to provide better surveillance against adversaries and is capable of detecting targets with a higher degree of confidence, even in suboptimal weather conditions. It is able to be rapidly disseminated through datalink and ground intelligence-sharing architecture.
"Accurate and reliable intelligence that can be shared at a national and coalition level is critical to mission success in the Joint All Domain Command and Control (JADC2) battlespace," said Lora Magliocco, director and general manager, Airborne ISR Solutions for Collins Aerospace, in a statement. "Successfully completing this trial demonstrates the readiness of the MS-110 systems to support customers around the globe."
These reconnaissance systems can be used on F-15, F-16 and special mission jets.
Collins Aerospace is a division of Raytheon Technologies with locations in both Cedar Rapids and Coralville.
In June, they were selected to produce NASA's next-gen spacesuit, which astronauts could wear when working outside the International Space Station.