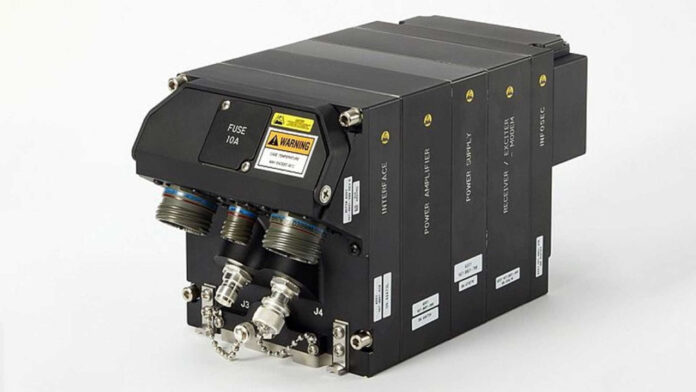 Collins Aerospace has been awarded a $280.4 million contract by the U.S. Navy to build thousands of airborne radios in Cedar Rapids for military aircraft, surface ships and land installations worldwide.
The radio contract, announced Sept. 25, is a modification of a previously-awarded $28.8 million contract to Collins Aerospace for the AN/ARC-210(v) radios, according to an announcement from the U.S. Defense Department.
Under the contract, 8,490 radios will be manufactured at Collins Aerospace's Cedar Rapids facility for Navy, Marine Corps, Army, Coast Guard, other Department of Defense agencies, and foreign military sales customers.
The work is expected to be completed in September 2026, according to the notification. The work is being contracted by the Naval Air Warfare Center Aircraft Division of Patuxent River, Maryland.
According to an article posted by Military+Aerospace Electronics, "the AN/ARC-210 Gen V programmable digital aircraft radio from Collins Aerospace provides two-way, multi-mode voice and data communications over frequencies from 30 to 512 MHz, covering UHF and VHF bands with AM, FM, and satellite communications capabilities …The ARC-210 radio includes embedded anti-jam waveforms … and other data link and secure communications features for battlefield interoperability and transfer of data, voice, and imagery."
Collins Aerospace celebrated a milestone in April 2021 with the delivery of the 50,000th ARC-210 radio to Naval Air Systems Command (NAVAIR) Air Combat Electronics, a key customer of the program since it began in 1990.
"The delivery of the 50,000th radio continued a 30+ year relationship between Collins Aerospace and the U.S. Navy on the ARC-210 program — a model for government-industry teaming," Collins Aerospace officials said in a release. "This radio, which has continued to evolve with the needs of the Navy, is standard for multi-band, multi-mode communications and plays a key role in allowing joint and coalition forces to communicate in various theaters of operations worldwide.
"The Collins Aerospace ARC-210 radio was the first tactical airborne radio to embed encryption and modem operation to support satellite communications in tactical aircraft," officials added. "The ARC-210 radios have transmitted millions of critical messages in the air and at sea, mission after mission. Now available in its sixth iteration, the ARC-210 RT-2036 brings the latest encryption and anti-jam technologies. … (It) has the widest frequency range of any tactical airborne radio and includes those used by civil first responders, allowing for communications interoperability by military and national guard aircraft in emergencies such as hurricane relief and fighting wildfires. The latest generation ARC-210 now also includes L-Band frequency capability for tactical networking."
As the most widely fielded airborne radio in the world, the ARC-210 is operating on more than 200 platform variants worldwide in over 50 countries, Collins Aerospace officials said.
Collins Aerospace is one of the three operating divisions of RTX, based in Arlington, Virginia. RTX, then known as Raytheon, merged with United Technologies, the former parent of the company then known as Rockwell Collins, in April 2020, forming one of the world's largest aerospace and defense companies in a $135 billion deal. As a result of that deal, Raytheon (now RTX) became the parent company of Collins Aerospace, including its operations in Cedar Rapids.