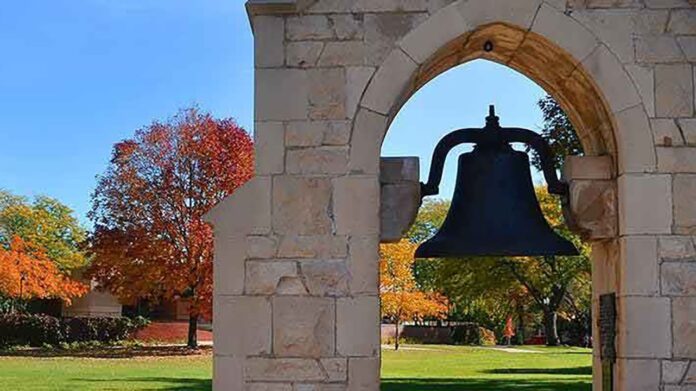 Congratulations to Coe College and its board of trustees for selecting David Hayes as its 16th president. Mr. Hayes succeeds David McInally, who retired earlier this year after serving in the position since 2013.
Often institutions of higher education have a grass-is-always-greener complex when hiring someone to lead their institutions. Instead of following this questionable logic and hiring an external candidate, the board of trustees made the right choice with Mr. Hayes. He brings an amazing resume chock-full of all the skills needed to lead a college in these unprecedented times, not to mention his deep ties to the college and community.
Mr. Hayes grew up in Cedar Rapids, received his undergraduate degree from Coe and even served as student body president before earning his Juris Doctorate and LLM from the University of Iowa College of Law.
Mr. Hayes has a special connection to the business community, having practiced law at Shuttleworth & Ingersoll PLC in Cedar Rapids prior to returning to the college in 2001 as director of gift planning and adjunct professor. He later joined the faculty full-time while serving as legal advisor to the president. Mr. Hayes is a two-time recipient of the Charles J. Lynch Outstanding Teacher Award.
Prior to becoming president, Mr. Hayes served as interim president and vice president for advancement, increasing Coe's average annual fundraising by nearly 40% over the last five years.
We wish Mr. Hayes luck in this critical but extremely challenging position and are confident that he will move Coe in the right direction and continue to make it a gem for the region and state.
College presidents' tenure shrinks
To be sure, being president of a college or university is a challenging job. Being accountable for the health, safety and education of hundreds or thousands of young adults is challenging to say the least.
According to the American Council on Education's (ACE) report, the American college president in 2017 had an average tenure of 6.5 years in that position, down from an 8.5-year average in 2006.
The Corridor has two other new presidents of institutions of higher education since the beginning of the summer. Barbara Wilson became the 22nd president of the University of Iowa, succeeding Bruce Harreld, who served for five and half years. Todd Olson was named Mount Mercy University's 11th president after his predecessor, Robert Beatty, resigned only after two months.
Lori Sundberg is also relatively new in her position as the fifth president of Kirkwood Community College. She began her role in 2018 after succeeding Mick Starcevich's 15-year tenure as president.
The current dean of college presidents in the Corridor is Jonathan Brand, who has been serving as the 15th president of Cornell College in Mount Vernon since 2011.
These institutions are extremely important to the region and state, and we hope these leaders continue to get the support they need to drive change and push the students and our region and state forward.