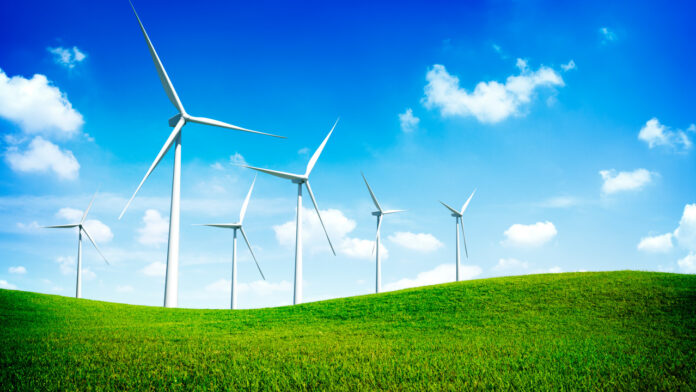 Our energy system is in the midst of a dramatic clean energy transformation. Last year, coal power represented only 19% of our energy consumption nationally, down from 45% just 10 years ago. As our energy system is restructured, the language we use to describe it should also change to better reflect our reality and values.
The idea of needing "baseload" energy – large, centralized power plants that run all the time, like coal and nuclear – has become increasingly obsolete, as experts are finding a future grid will be comprised of a dynamic mix of wind, solar, distributed generation and battery storage. Recent expert studies show clean energy is reliable energy, and a mix of clean sources can deliver reliable energy at lower cost than traditional sources. A range of clean, carbon-free sources provides flexibility during peak demand. Renewable portfolios are now less expensive than gas, and inflexible sources like coal and nuclear power cannot compete. Yes, shifting to a new, more diversified and distributed grid is more complicated, but we know America excels at innovation, which drives economic growth. We must undertake this challenge if we are to create a more sustainable world.
Many analyses of the Texas power crisis have made clear the key problem was not wind, but actually gas and coal, whose fuel supplies froze in the extreme low temperatures. Texas also deregulated their electricity markets and refused to take steps that could have protected reliability, such as requiring operators to winterize their generators. Unlike Iowa – which is connected to the vast regional grid called MISO that runs from Louisiana to North Dakota and is connected to the entire east coast grid – Texas has isolated its system, so it cannot rely on neighboring states to assist in times of severe weather. The reality of eliminating competition has created injustice as Texas customers face steep utility bills – bills they must pay for a service they need to survive.
Despite growing economic pressure, we still have more coal-powered capacity online today than makes sense. New analysis from the Rocky Mountain Institute shows 27% of our current U.S. coal fleet could retire by 2025 without needing replacement. An additional 29% could retire by 2025 and be replaced by more cost competitive wind and solar options. Our Iowa Beyond Coal campaign called attention to this in our latest report, The Coal Truth, focused on uneconomical coal plants in Iowa. Our analysis showed MidAmerican Energy could retire its George Neal North and South plants, save customers $92 million, and not need to replace the generated power until 2023.
The next steps are clear. We need more investment in a more diversified clean energy portfolio in Iowa, and in regional transmission infrastructure. Discussions are underway in Congress and among regulators on direct investments needed for more upgrades. Iowa led by example when the state invested in transmission ahead of a transition to more wind energy. We should continue to lead by expanding solar energy and battery storage. Iowa is far behind neighboring Minnesota in expanding solar. Solar complements wind by powering up during the day, while wind often blows strongest at night. Integrating storage and a broad range of flexible sources can meet our needs for reliable electricity. •
Katie Rock is campaign representative in Iowa for the Sierra Club's Beyond Coal Campaign.