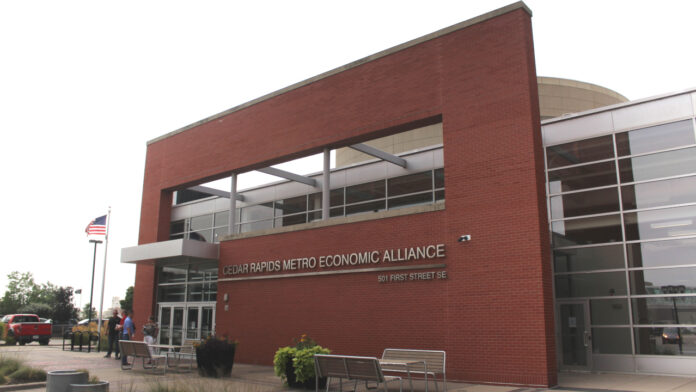 City View Community High School, the Cedar Rapids Community School District's new magnet high school, will be housed in the Cedar Rapids Metro Economic Alliance (CRMEA) building for the 2023-2024 school year.
The location was revealed during a presentation to the school board Monday, Feb. 27.
"We're excited for this opportunity to extend the magnet path through high school, and I am thrilled with this location," City View Community High School principal Dan DeVore said in a release. "Our students will have access to the advantages downtown Cedar Rapids has to offer. Co-locating in the space with the Economic Alliance will help offer our students real world experience and business opportunities to ensure 'Every Learner is Future Ready.'"
Incorporating high school students with the local community benefits both parties, especially when it comes to workforce initiatives, CRMEA officials said.
"Exposing young adults to careers after high school doesn't have to start when they graduate," said Hugh Ekberg, CEO of CRST and chair of the CRMEA board of directors. "Blending the curriculum with the community around them will expose students to a variety of different industries with the goal of gaining clarity on what their future looks like at the end of their senior year."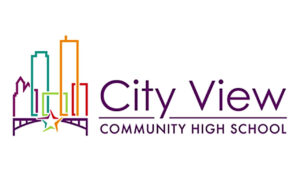 The school district was awarded a $14.8 million federal Magnet School Assistance Program grant last year to expand and enhance the magnet school program. City View Community High School students housed at the CRMEA offices will have a non-traditional school day filled with community projects, workshops, classes, job shadows and internships.
Students will work alongside local businesses and community leaders experiencing a rigorous and personalized learning experience so they have a plan, a pathway, and a passion for their future in the workforce, trades or college/university.
"We are looking forward to welcoming City View High School into our downtown location," said Doug Neumann, executive director of the Economic Alliance. "Integrating high school students into the business community not only furthers real-world education but allows the students to see what our community has to offer them after graduation."
The Economic Alliance will be moving its staff to the second floor of the building, at 501 First St. SE, and will share some common meeting spaces on the first floor with City View, as well as continuing to host some public and business events on the first floor.
"The fact our space wound up to be the optimal location for City View was just the extra credit on this project," Mr. Neumann said. "Regardless of the location of the high school, we were always excited about its integration with the business world, and the chance to promote this community as a nationwide leader in this kind of innovative education."