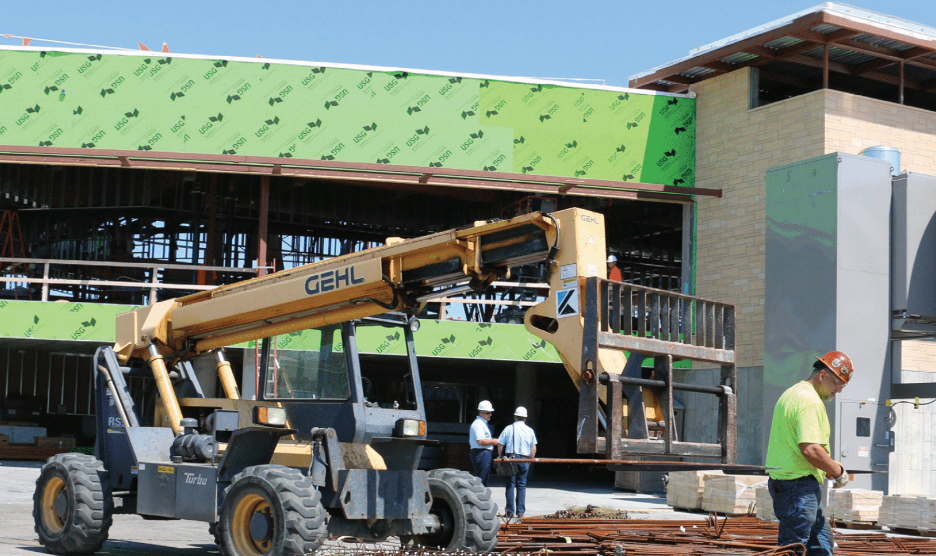 By Dave DeWitte
dave@corridorbusiness.com
Airport terminals aren't usually known for being relaxing, enjoyable or memorable, but the $65 million expansion under way at the Eastern Iowa Airport is laying the foundation for just those types of customer experiences.
Plans call for an airport terminal that eases the guest experience, expresses regional pride and makes a distinct impression through creative design – the most dramatic of which can be seen in the third phase of the project, now in full swing.
"We're really working to bring an Eastern Iowa feeling into the facility and make it a brighter space," Airport Director Marty Lenss explained. "We'd like our guests to have a 'wow' factor."
Equally important, the expansion is positioning the airport for major changes resulting from an industry-wide pilot shortage, which will include larger aircraft serving fewer airports.
"The biggest unknown out there is the severe pilot shortage and what impact it's going to have on the market," said Pat Baird, a seven-year member of the airport commission. "To take some of the risk out we did decide to phase in the terminal project, so we can get to a point where we can call a time-out if there's too much uncertainty about our future."
Phase Three began in April with construction of a 54,000-square-foot addition on the south side of the terminal. Like the undulating canopy added to the front of the airport during Phase Two, it's a dramatic departure from the bland rectangular lines of the original building. Its most significant architectural statement is a soaring oculus that will create a bright and open feeling in the space.
Inside the oculus will be a 29-foot "living wall" of indoor plants to provide a relaxing backdrop and boost indoor air quality. It will be maintained by horticulture students from Kirkwood Community College.
And while "relaxing airport" may seem like an oxymoron, it's hard to argue with features like a new 800-square-foot art gallery and rooftop lounge where travelers will be able to relax with a cold beer or soft drink and view air-port activity. A natural gas fire pit will make it cozier and more comfortable during the cooler months.
"It's geared toward business travelers who are stuck indoors a lot," Mr. Lenss said.
The project will also bring more concessions to the post-security area of the terminal, including The Java House coffeeshop and an as-yet unnamed sports lounge that will feature the stories and potentially, sports memorabilia of iconic Eastern Iowa sports figures such as Kurt Warner and Zach Johnson. Having concessions beyond the security gate should boost their utilization, she said, and in turn, the passenger experience and passenger spending.
"Travelers increasingly want amenities past the TSA security checkpoint," Mr. Lenss said. "They're in a rush to get through the checkpoint, and don't want to relax and make purchases until they're through."
Moving faster
If there's one thing airport terminals have to do, it's handle the high volumes of passengers at peak arrival and departure times. The Eastern Iowa Airport (CID) in June hit its fifth-consecutive passenger record, with 107,368 passengers passing through, and served a record 1.14 million passengers in 2017.
The Phase Three addition includes a new staircase, escalator and elevator. It will expand the security checkpoint area where passengers reassemble their clothing and luggage after being examined during the security screening, which Mr. Lenss jokingly refers to as the "recombobulation area." The tight space now available can leave guests feeling rushed, Mr. Lenss said, and that becomes a source of stress.
The renovations will also provide room for additional security lines when needed, and will enable the airport to replace a security area egress gate that now must be staffed full-time with one that uses auto-mated security features to ensure nobody uses it to get around security.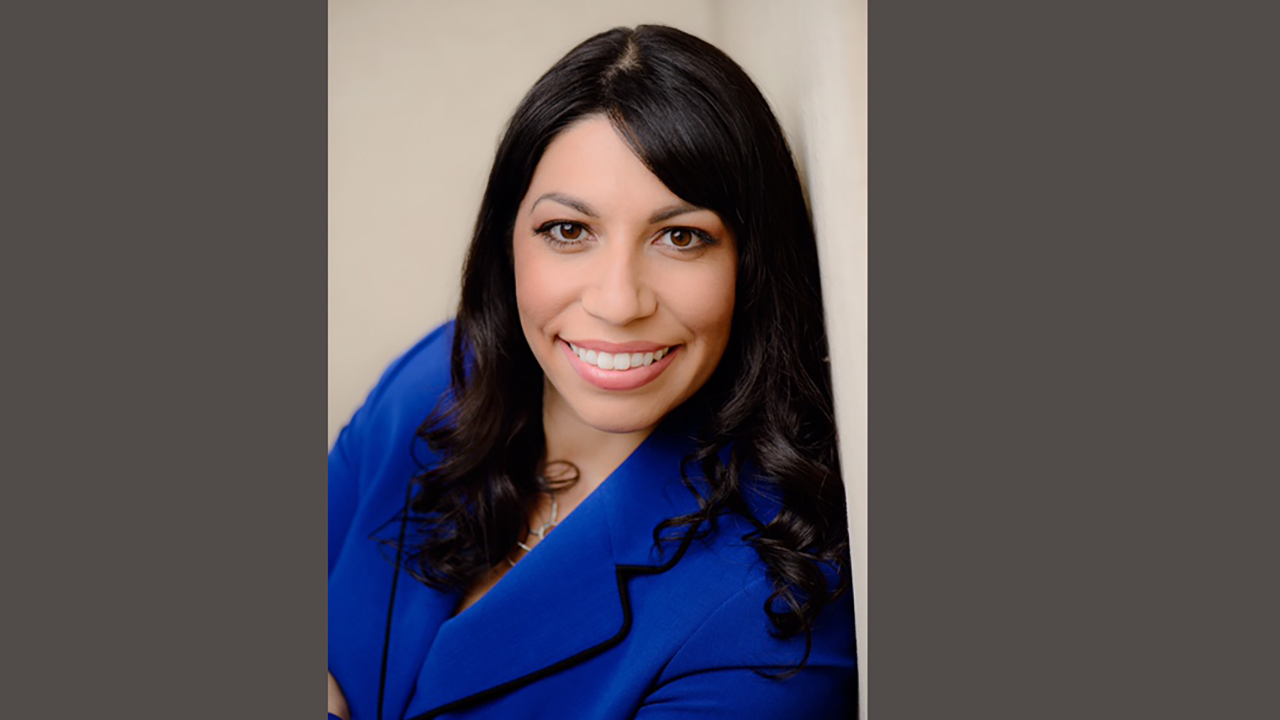 The project will add new seating with power outlets in the boarding gate hold rooms, and increase overall hold room space by 23,233 square feet. The improvements will reduce peak-hour crowding and increase traveler comfort.
Heated pavement is planned on the main sidewalk apron in front of the airport and the stairs leading up from the parking lot to eliminate the need for salting in the winter, and avoid the damage salt causes to the terminal floors.
Improvements to the baggage claim area in Phase Two included a video screen that enables passengers to quickly see which belt their bags will come in on, and new conveyor belts.
Telling the world
Throughout the project, thought was given to creating a sense of Eastern Iowa's unique identity, Mr. Lenss said. The local accents included the curvilinear awnings on the front of the terminal building, which represent Eastern Iowa's undulating landscapes, and terrazzo flooring with a winding swath of color representing the Cedar River that goes from a water feature on one end of the terminal lobby to the other.
Even some of the terminal materials are distinctly representative of Eastern Iowa. The most obvious example is limestone used in some interior and exterior walls. Quarried in Jones County, the Stone City limestone stands out with its distinctive warm umber.
The Art Lounge plans to feature changing exhibits of works by Eastern Iowa artists. In addition to painters and photographers, Mr. Lenss said the walls may display visuals advertising upcoming stage performances by Corridor theater companies.
Showcase for sustainability
Two key features of the $31 million Phase Three project address two of the airport commission's primary concerns: Making the airport more sustainable and maintaining the debt-free status it achieved several years ago.
"Two years into my [seven-year] tenure, we retired debt from past projects and became debt-free," Mr. Baird said. "Today only Cedar Rapids, Salt Lake City and St. Petersburg are debt-free [regional air-ports]. Given the size of our airport, keeping our costs low is critical. It was critical in attracting Allegiant and Frontier."
The terminal expansion and upgrade is funded 71 percent by cash reserves the airport has generated mainly from its $4.50-per-ticket passenger facility charge, and from rental payments by airport tenants. The remaining 29 percent is being funded by Federal Aviation Administration entitlement dollars and the Iowa Department of Transportation.
That keeps local taxpayers off the hook for the capital investment, although somebody still has to worry about operating costs, which are far below the national average at $6.67 per enplanement. Keeping those costs low will be a geothermal heating and cooling system and a rooftop solar array.
The solar array being installed by Site-Gen Solar will provide about 240 kilowatt hours of power – a significant portion of the terminal's needs. The geothermal system will minimize the airport's expenses to heat and cool the building by drawing warmth and coolness from the earth around it.
Raised ceilings with plenty of skylights in the baggage claim area both reduce lighting costs and provide a mood lift to passengers.
Another feature that will help green up the airport will be new boarding bridges that provide power, heat and air conditioning from the terminal to jets. Having access to ground-based power and utilities will eliminate the need for jets to burn costly fuel to operate their own systems while on the ground, Mr. Lenss said, and lower their carbon footprint.
CID's gates will also feature baggage escalators that will save baggage agents from fatigue and injury from lifting baggage overhead.
Avoiding interruption
Deciding to launch the terminal expansion about five years ago wasn't a terribly hard decision for the airport commission, Mr. Baird said, because it was built for the entirely different aviation world that exist-ed three decades earlier.
"When the terminal was built, we had 30-50 passenger prop planes, no cell-phones, no electronic ticketing, no TSA, no Uber, no Lyft," Mr. Baird said. "Almost everything had changed, so we concluded we really had to do a major upgrade and renovation."
But the commission also had to manage the expansion without disrupting airport users. In addition to maintaining daily operations in the terminal, Mr. Baird said the commission had to take into account the needs of the airport's freight operations, corporate flight operations, general aviation users and others.
Avoiding disruption inside the terminal has not been a significant problem in the first part of Phase Three, because virtually all of the work has been outside the existing terminal where the new addition is going. But since the latter half of July, work has begun to move inside the terminal.
"It's a trick – there's no doubt about it," Mr. Lenss said. "It's not easy to keep the facility running 24/7, 365 days a year and maintaining passenger convenience and safety."
Fortunately, Mr. Lenss said, the project team has a rich amount of airport construction experience, which enables them to navigate the challenges of minimizing disruption. Lead architect Mead & Hunt "has designed airports of all sizes nationally," Mr. Lenss said. Working with them are civil engineering firm Foth; mechanical, electrical and plumbing engineer KJWW Engineering Consultants; structural engineer Meyer Borg-man Johnson; and general contractors Kleiman Construction Inc. and Tricon Construction Group.
In general, Mr. Lenss said Iowans "tend to be very patient with construction changes," viewing them as a sign of progress.
Jet trend reshaping plans
Traffic at CID has been breaking records this year, and airlines are bringing in bigger jets.
The two trends aren't that closely related. A shortage of pilots is one of the main reasons airports are flying larger jets, for example. But the next phase of the airport expansion that will begin next year will need to address both of them.
"Instead of 50-seat regional jets, we're seeing more 76-seat regional jets," Mr. Lenss said. "We're seeing more Airbus and mainline aircraft."
The new generation of regional jets have a wider wingspan. Frontier Airlines is flying Airbus 321s with more than 200 seats.
"It impacts the physical footprint of the building," Mr. Lenss said.
Because of the shifting passenger demand and the size of planes, Mr. Lenss said Phase Four of the terminal renovation could see some delays to try to fine-tune the design to future needs.
The airport commission is now looking at going out for bid on Phase Four in spring of 2020, although that could easily change.