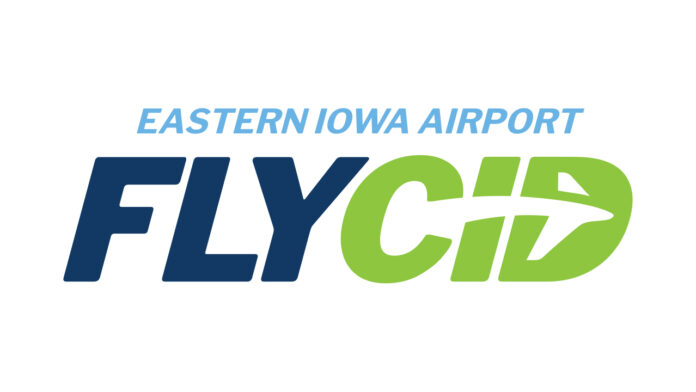 American Airlines and Eastern Iowa Airport (CID) celebrated the inaugural nonstop flight from CID to Reagan National Airport (DCA) in Washington, D.C., with a flight departing CID on Thursday, June 1.
The flight marked the first nonstop flight from Eastern Iowa's largest airport to the nation's capital and was years in the making, CID Director Marty Lenss said in a statement. 
"This is the culmination of work that started years ago," he said. "In the past five years, we have stepped up those efforts to bring D.C. service here and we are so happy American Airlines was willing to invest in eastern Iowa." 
The one daily flight will depart CID at 10:40 a.m. and arrive at DCA just before 2 p.m. The return flight from DCA departs at 8:30 a.m. and arrives at CID at 10:05 a.m. 
American Airlines is using a CRJ900 aircraft with 76 seats. The inaugural flight out of CID was full. Almost 60 people were on the inbound flight coming from DCA.
A second departure has been added to the CID schedule beginning Sept. 6. The second flight will depart CID at 6:20 a.m. and arrive at DCA at 9:35 a.m. It will depart DCA at 8:05 p.m., arriving at CID at 9:44 p.m. 
Mr. Lenss said it's important to get the word out about the second departure to show the popularity of the DCA flight as a nonstop for Washington, D.C., and to connect with destinations like New York City, Boston and Charleston.
"American's winter schedule is not yet finalized, so Eastern Iowa needs to show American how important and popular the DCA nonstop is so the second departure will remain in the schedule," Mr. Lenss said.
CID, with 17 nonstop destinations on five airlines, is the largest airport within a 90-minute drive for 38% of Iowa's population.
"Several of the state's largest cities, and fastest-growing cities, are located in the CID region," Mr. Lenss said. "In order for CID to maintain and grow air service it is vital the region flies CID for both business and leisure. We continually work with the airlines to show them the economic strength of this region and that is all thanks to the people who live, work and play here."
The Metropolitan Washington Airports Authority (MWAA) with American Airlines held an inaugural event for the CID nonstop at DCA. The event was in conjunction with the airline and MWAA celebrating new nonstops to CID; Madison, Wisconsin; and Baton Rouge, Louisiana. 
Julie Rath, senior vice president of airport operations for American Airlines, said in a release that American is the largest airline at DCA with 247 daily flights. She noted the importance of adding the new nonstops to markets like CID because "it's critical to their economy and growing their populations." 
The new DCA route complements the airline's existing summer service from CID to Charlotte, Chicago, Dallas/Fort Worth and Phoenix.