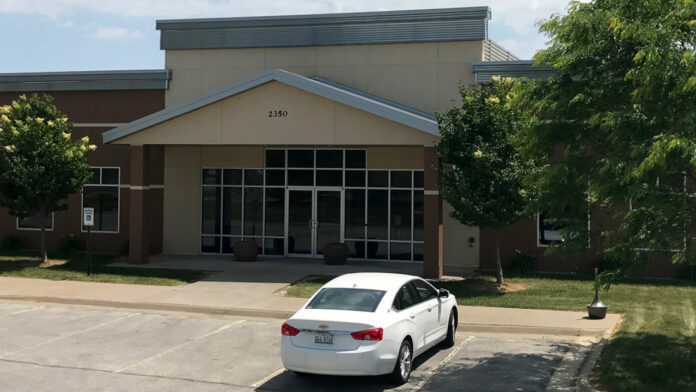 ChildServe, a specialty pediatric health care provider for children and young adults with special health care needs, is planning to double the size of its Coralville facility and open its first Iowa satellite location in Hiawatha.
The Iowa City ChildServe site, at 2350 Oakdale Blvd. in Coralville, will undergo an expansion project to double the size of the building over the next 18 months, officials said in a news release. Groundbreaking for the 13,000-square-foot expansion is planned for the spring of 2023.
The expansion project will increase access to outpatient therapy services, including speech, occupational and physical therapy, as well as autism and applied behavioral analysis (ABA) services. In addition, team members who have been providing behavioral health services at a temporary location nearby will be brought back under one roof on Oakdale Boulevard.
ChildServe's first satellite location in the state of Iowa, ChildServe – Cedar Rapids, is planned to open in the spring of 2023 at 1661 Boyson Square Drive, Ste. 100, in Hiawatha. The 7,540-square-foot space will offer autism and ABA services and outpatient therapy, including speech and occupational therapy, within a year of opening, reaching an estimated 200-plus children and families in the Cedar Rapids area.
"ChildServe is taking a proactive approach to investing in the children of Iowa," said ChildServe CEO Teri Wahlig, M.D. "We've seen growth in wait lists for our services following the pandemic and have big plans to meet the increasing demand for children with special health care needs. The Eastern Iowa expansion projects are part of ChildServe's larger regional growth strategy, which includes enhancing our three main campuses in Ames, Des Moines and Iowa City. These locations will become regional centers from which we can extend our reach to surrounding communities with satellite facilities."
ChildServe in Iowa City has been partnering with families to help children with special health care needs since 2016, when ChildServe initially purchased the Children's Center for Therapy. ChildServe moved to its current location in Coralville in 2017 and added temporary clinical space at its Coral Ridge location to expand psychology and mental health services in 2021. Today, the nonprofit serves over 1,000 children and families from Johnson County and 25 surrounding counties, providing more than 30 services to over 5,600 children in Iowa each year. Key specialty areas include complex medical care, pediatric rehabilitation, autism and behavioral health, and community-based services.
"With more and more children being diagnosed with autism, more services such as mental health therapy and ABA being in demand, and wait lists of nearly 250 children in need of outpatient therapy, this expansion will allow ChildServe to grow our signature programs and meet a pressing community need," said ChildServe regional director Marie Hassel. "We partner with local hospitals, pediatric specialists and health care providers to improve outcomes and make life a little easier for families caring for children with special health care needs."