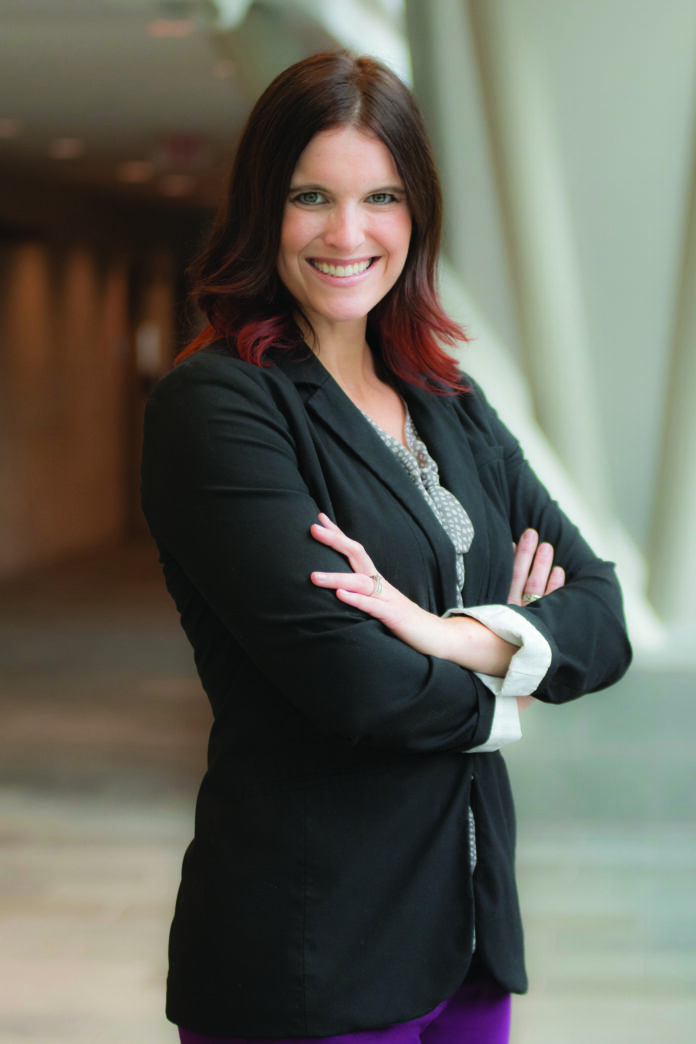 Tippie researcher awarded $1.1M CDC grant to develop training for remote managers
The COVID-19 pandemic gave Americans a taste of working from that many want to continue, so researchers at the University of Iowa are developing new techniques to help even the smallest organization effectively manage their home-based workforce.
A team of researchers from the Tippie College of Business and the College of Public Health has received a $1.1 million grant from the Centers for Disease Control and Prevention (CDC) to investigate better methods of training supervisors to manage remote workers, focusing on both productivity and worker well-being.
Beth Livingston, assistant professor of management and entrepreneurship in the Tippie College of Business and principal investigator for the grant, says work-from-home was a slowly growing trend for a decade before it was forced on many employers by the pandemic. Unfortunately, some organizations struggled to manage their home-based workforce and are reluctant to continue even though many employees would like to.
"We want to find the best way to translate management skills to an online environment so that more employees can work from home if they want, and organizations can feel confident managing them," she says. "Employers have limited ability to manage people working from home right now, and saying 'I don't know how to manage you' is not a good reason to not let people work from home."
Ms. Livingston says the regimen they develop will focus on lower-level managers whose training is not often an organization's priority but who directly oversee the employees doing the actual work in most organizations. She says many of them are promoted because of seniority or a willingness to work the job, not necessarily because the organization saw leadership potential, so they often lack key management skills and don't get the training they need to improve.
"Lower-level managers are critically important, but they may not be seen as the rising stars or the important managers where corporations invest their management training," Ms. Livingston said.
Ms. Livingston and her co-researchers, Tippie professors of management and entrepreneurship Amy Colbert and Stephen Courtright, and Diane Rohlmann, director of the Healthier Workforce Center of the Midwest in the College of Public Health, will develop the training regimen and then test it using field experiments and surveys to determine whether it works before making it available to all businesses. Organizations they've partnered with for testing include Allsteel, a Muscatine, Iowa-based office furniture manufacturer; Ameritas, an insurance and financial services provider; and the University of Iowa, with more to come.
Ms. Livingston says the training method they develop will incorporate both productivity and worker well-being. It will also be inexpensive enough that even small businesses and nonprofit organizations can use it.