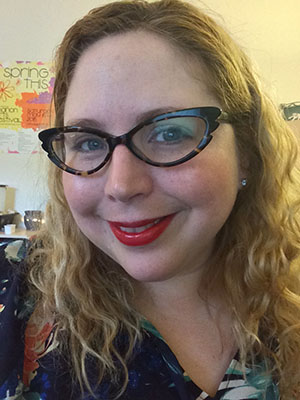 By CBJ Editorial Board
news@corridorbusiness.com
Elisabeth Kissling has been with Foundation 2 since 2001 – long enough to see how the Cedar Rapids-based nonprofit focused on suicide preven­tion has grown from a regional entity into a crucial statewide support. She herself started with the organization by answering crisis hotline calls after earning her master's degree from the University of Iowa; Ms. Kissling now focuses on spreading the word about Foundation 2's work, and just how big the need is for suicide prevention services.
"In 2016, there were 449 suicide deaths in Iowa," she told the CBJ's editorial board. "Each of those deaths has a profound impact on friends and close family, in addition to colleagues, coworkers and entire workplaces."
We spoke with her about the changing landscape of mental health ser­vices in the state, the ongoing stigma around mental health and how the business community can work with the organization to help save lives.
Can you give us some background on Foundation 2?
Foundation 2 was created in 1970 as a crisis center for the com­munity. Since our inception, we have grown our services to in­clude 24-hour crisis phone, chat, and text support, mobile crisis outreach and an emergency youth shelter. More recently, our mo­bile crisis outreach team has been very instrumental in helping businesses provide their staff with support after the death of an employee. Our complete history and list of services can be found at www.foundation2.org.
Is this all based in Cedar Rapids?
Yes, our entire team is based in Cedar Rapids, though depending on the service, we serve all of Iowa.
Can you give us an idea of the mental health picture in the state of Iowa? The popular perception is that it's getting worse, and funding is decreasing. Is that accurate?
Iowa does consistently rank in the bottom five states across all mental health programs and services – which is why the work we do is so important. When someone is dealing with crisis, they need to know someone is there to help them, which is where we come in. Our phone, chat and text support is available 24 hours a day, and we will even come to you through our mobile crisis program.
There seems to be some bipartisanship in the legislature this session about addressing mental health challenges across the state. What could the legislature do to help your organization?
We do know that mental health in Iowa is going to be on the minds of many Iowans in 2018, especially with nearly two-thirds disapproving of our current situation. Continuing to refine the process for MCOs to make getting approved for service and the re­imbursement process easier would help the entire mental health system immensely. If by some stroke of luck they are able to allo­cate more dollars to helping people in crisis, we could definitely utilize additional funding.
How does Foundation 2 interface with the business community?
Recently, we have supported several local businesses after the death of an employee, regardless of the cause. When a business loses an employee, there are many people impacted, and we were able to send our mobile crisis team to support them during that time. We are always available to work with businesses to present information and resources to their staff. In the near future, we are strengthening this program to provide more on-site suicide prevention and awareness training to area businesses. If an orga­nization is interested in this resource, they should reach out to us.
When a company reaches out to Foundation 2, what does that connection look like?
When we make a connection with a business, we build a rela­tionship to best serve our community. The service we provide will vary depending on the need of the business. We have provided group education, one-on-one support with employees, we have done debriefings after a death, so the situation and type of busi­ness will guide the method in which we provide help. Following support we reassure people that we are always here to help, with whatever the crisis is.
Is there a cost to businesses having you come in?
There is no cost to individuals or families who reach out for sup­port through our crisis line or mobile crisis services.
We are looking at new ways to provide more education on the signs and symptoms of mental health crisis and suicidal ideation throughout the business community. The goal of this service is to allow businesses to be proactive and responsive in crisis situ­ations.
Considering there's still something of a stigma around mental health challenges, are employees open to discussing those issues and using those EAP programs?
The ability to discuss mental health challenges openly has great­ly improved in the past decade, though we would love to see it become even better. We have seen more people willing to meet during an open office visit to businesses, which is great. Our ser­vice is completely confidential, so those who might feel a little un­easy about talking with us during a scheduled time at their work are able to call and seek support any time.
Is that text and chat channel popular?
Crisis text and chat support are a growing channel for people seeking help. Last fiscal year, we had 848 contacts through chat and text. It has really helped in situations where a person feels unable to pick up the phone and call, whether that is due to anx­iety, or fear of someone overhearing their conversation. It is very helpful to be able to offer that resource for those who can't make the phone call.
In terms of how Foundation 2 is funded, does most of your funding come from United Way?
We are proud to be a United Way partner agency, and they do sup­port us through funding, although they are not the main source for our services. Our funding is diversified to help ensure stability. Foundation 2 utilizes private contracts, state, county, and federal funds, as well as private contributions. We are working to expand our fundraising program to find new business partners who want to impact the community. Just this October we hired our first full-time development director to cultivate and grow our support.