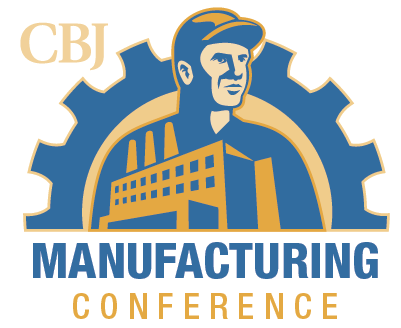 The Corridor Business Journal is hosting its seventh annual all-day Manufacturing Conference and trade show on Sep. 15 at The Hotel at Kirkwood Center in Cedar Rapids. This conference is a way to engage Corridor manufacturers on their biggest challenges and opportunities including: technology, workforce, sustainability, and Manufacturing 4.0.
"Manufacturing is at the core of Iowa and the Corridor's economy," said John Lohman, CEO and President of the Corridor Media Group, which publishes the Corridor Business Journal and the Quad City Regional Business Journal. "We are again pleased to partner with Kirkwood Community College to bring this annual event that helps educate manufacturers on best practices and emerging trends and technologies." 
Attendees will hear presentations from Megan McKay, founder and CEO of Peace Tree Brewing; James Leach, factory manager at John Deere Harvester Works; and Lee Eilers, business advisor at Creative Planning Business Services. Other speakers include Justan Each from Invoi Automation, Brian Houck from PwC, Shelby Kresel from HNI Corporation, and John Rathjen and Jeremy Wild from New Leader Manufacturing.
Presented by Kirkwood Community College, this conference will bring together leaders, educators, recruiters, suppliers, and more to share ideas and insights, learn about best practices, build stronger talent pipelines, and network within the industry. Additionally, more than 25 booths will have a range of information, demos, raffle prizes, and networking opportunities throughout the conference.
Don't miss this exciting opportunity to gather within the booming manufacturing industry right here in Eastern Iowa as we dive into challenging opportunities and challenges and get a hands-on look at what's coming in the next couple years.
Get tickets now: https://corridorbusiness.com/event/manufacturing-conference/