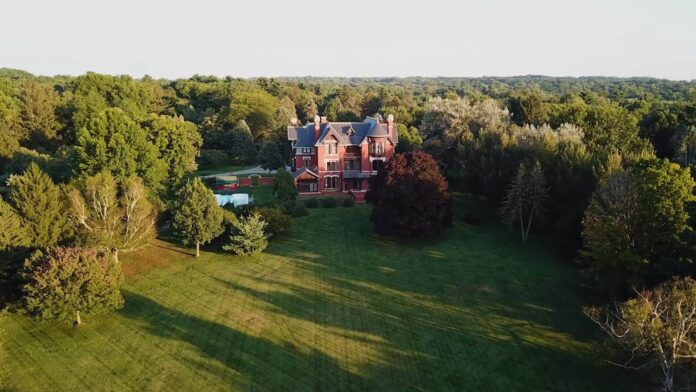 Brucemore, a historic site in Cedar Rapids, is raising funds throughout September to support the restoration of its historic landscape.
"Brucemore's gardens and landscape provide a beautiful oasis in the heart of Iowa that are free and open to the public year-round," said Chief Operating Officer Tara Richards in a news release. "Replenishing the trees, shrubs, and flowering beds offers so much potential for relaxation and exploration for individuals and families."
Since the 2020 derecho caused Brucemore to lose more than 70% of its tree canopy, the Brucemore staff and board of trustees have focused on rejuvenating the landscape. Last fall, over 450 new trees were planted in the three-acre woodland. Sustaining this momentum and fulfilling the opportunity across the remainder of the 26-acre estate, however, requires additional community support.
"We have a rare chance to literally plant roots that will make a difference for the next generation," said Curator of Landscape David Morton. "The landscape, including gardens, orchard, pond, and wooded area, reflect a legacy that started with the Sinclair family and continues with each of us who help it grow."
To make a donation, visit brucemore.org/preservationfund, call (319) 362-7375, or send a check to Brucemore,  2160 Linden Drive SE, Cedar Rapids, IA 52403.