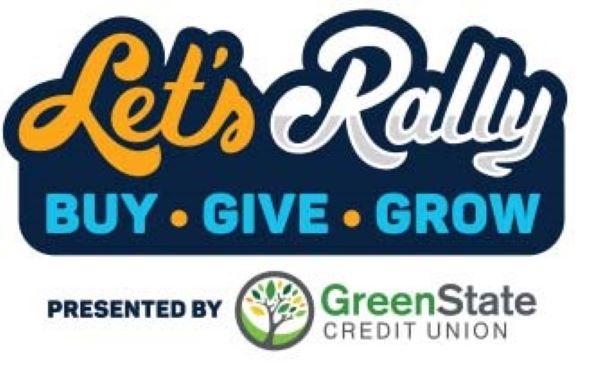 Hoping to champion a "local-first" mindset and support businesses through the holiday season and beyond, the Cedar Rapids Metro Economic Alliance last week announced Buy. Give. Grow. presented by GreenState Credit Union.
The holiday-focused initiative builds off the momentum of the recent Rally C.A.P. campaign this past summer, and calls for the community to continue supporting local businesses, restaurants, nonprofits, arts and cultural attractions and other venues that "make our area a great place to live."
Organizers point out that each dollar spent locally returns an average of three times more to our community than buying elsewhere.
"With the onset of the coronavirus pandemic, every industry of business has been impacted," said Doug Neumann, executive director of the Economic Alliance in a release. "We have been thrown a curveball or two, adding a derecho to the mix, and businesses that add to our quality of life are in danger. Making local purchases and donating locally, especially during the holiday season, will make a difference."
Buy. Give. Grow. highlights 235 local businesses and non-profits and calls for action in three distinct ways: buying locally, giving generously to area nonprofits and fostering growth through mutual collaboration and partnerships among businesses.
Buy. Give. Grow. participating businesses can be found at cedarrapids.org/buygivegrow. Features on the local businesses will be posted on the site in the coming weeks, as well as on the Rally C.A.P Facebook group community online.