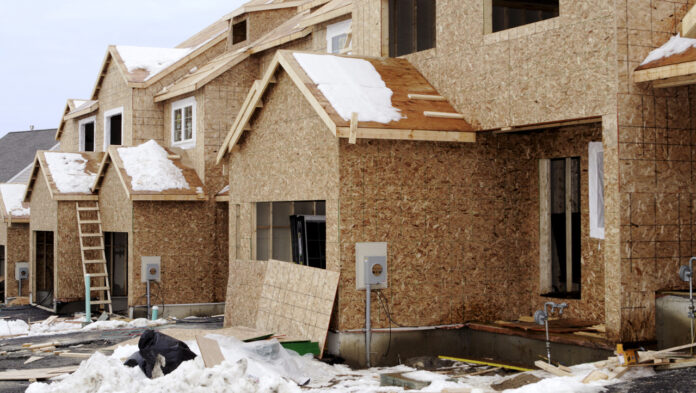 Growing inflation concerns and ongoing supply chain disruptions snapped a four-month rise in builder sentiment even as consumer demand remains robust. Builder confidence in the market for newly built single-family homes moved one point lower to 83 in January, according to the National Association of Home Builders (NAHB)/Wells Fargo Housing Market Index (HMI).
The HMI has hovered at the 83 or 84 level, the same rate as the spring of 2021, for the past three months.
Higher material costs and lack of availability are adding weeks to typical single-family construction times. NAHB analysis indicates the aggregate cost of residential construction materials has increased almost 19% since December 2020.
"Policymakers need to take action to fix supply chains," the NAHB report said. "Obtaining a new softwood lumber agreement with Canada and reducing tariffs is an excellent place to start."
The most pressing issue for the housing sector remains a lack of inventory. Building has increased but the industry faces constraints, namely cost/availability of materials, labor and lots. And while 2021 single-family starts are expected to end the year about 25% higher than the pre-Covid 2019 level, the NAHB expects higher interest rates in 2022 will put a damper on housing affordability.
The HMI responses for the January survey were collected Jan. 3-13, with most responses collected before interest rates were increased. The impact of these higher rates will be more fully reflected in the February HMI.