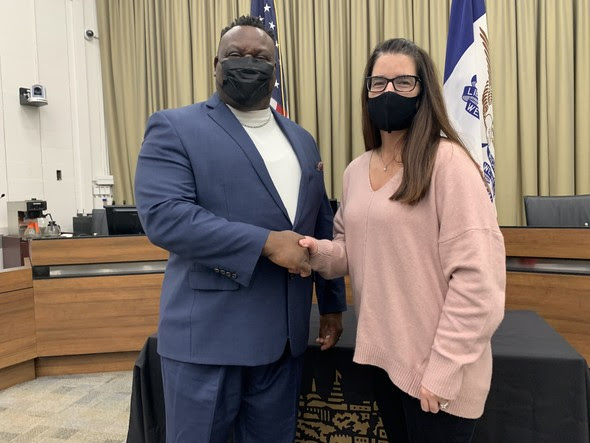 At the first meeting of the new Iowa City council, Bruce Teague was re-elected mayor, while newly elected councilor Megan Alter was chosen as mayor pro tem.
The votes took place during a special formal meeting Tuesday morning. Both votes for Mr. Teague and Ms. Alter for were unanimous. They were the only nominees for the positions.
"When I started in 2020, I didn't realize what the role of mayor really entailed," said Mr. Teague. "Thanks to the support of the councilors, they really helped me along this path. As we move forward in the next two years, I realized that there is a lot of learning to be continued in this role as the leader of the city.
"I want to make sure that you all feel that you have an open door any time to come and have discussions with me," he added, "because I really believe that as a councilor, being authentic and transparent is going to be the best way to work together."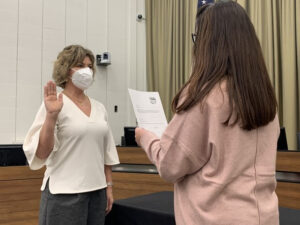 Mr. Teague was first elected to council during a special election in 2018 and was voted mayor by the city council in 2020. He is the CEO of Caring Hand & More LLC, a home health and family services company.
Ms. Alter was elected to the council in November. She is the senior manager at ACT and the commissioner of the Housing and Community Development Commission.
"I am new to the role, new to council, but I'm not new to the work," said Ms. Alter. "I have forged relationships myself over the past several years that I hope to continue leveraging. I hope to deepen them."
She continued: "I will ask for help. That's how we're all going to be stronger together. And I also ask for accountability."
In Iowa City, the mayor and mayor pro tem are chosen by the city council. Their terms will continue until 2024.