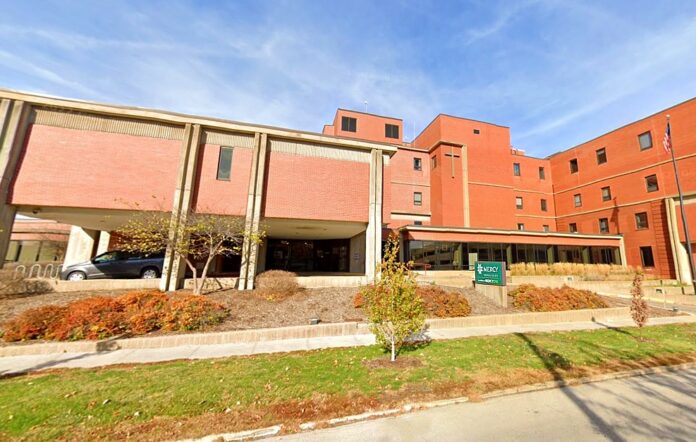 Mercy Iowa City announced Monday, Aug. 7 it has signed a Letter of Intent (LOI) with the University of Iowa, planning for its acquisition.
According to a news release, the LOI outlines a plan where the university will acquire substantially all the operating facilities and key assets of Mercy, preserving the continuity of care for patients and continuing opportunities for physicians and employees.  
To implement the plan, Mercy Iowa City filed a voluntary petition for reorganization under Chapter 11 of the U.S. Bankruptcy Code in the U.S. Bankruptcy Court in the Northern District of Iowa.
According to the release, Mercy expects to seek approval of a sale process with the university serving as the "stalking horse bidder" with the goal of transitioning the hospital and its employees to a new owner and operator.
Mercy Iowa City's hospital and clinics remain open.
"Mercy Iowa City believes this plan is the best path forward to preserve our hospital operations," said Tom Clancy, chairman of the board and CEO of Mercy Iowa City. "As we implement this plan, our dedicated Mercy Iowa City staff remain steadfast in their commitment to provide compassionate care to our community, just as we have since 1873."  
"The recent actions of one of our largest creditors has significantly and negatively impacted the hospital and resulted in this bankruptcy filing. The board and management moved rapidly to secure a partner to  maintain health care in our community," said Mark E. Toney, chief restructuring officer of Mercy Iowa City. 
"We are deeply appreciative of the University for finalizing an agreement that, if approved, will allow us  to emerge from this process with a more sustainable future," Mr. Clancy said.
"We have always maintained great respect for Mercy Iowa City, knowing the vital role it has played in our community since 1873," an announcement to UI employees states. "As members of the same community, many of us know and care about people who work at Mercy Iowa City. We want you to know that leaders from the University of Iowa, UI Health Care, and Mercy Iowa City are working together to avoid significant disruption. Although many decisions will be in the hands of the bankruptcy court, we share a goal to preserve and enhance local and regional access to quality health care and jobs."
Signed by UI President Barbara Wilson and Denise J. Jamieson, vice president for medical affairs and dean of Roy J. and Lucille A. Carver College of Medicine, the announcement clarifies that if the Board of Regents, State of Iowa, and the bankruptcy court approve a proposed affiliation between Mercy Iowa City and UI Health Care, the organizations will begin planning to merge as one.
In connection with the expedited Chapter 11 filing, Mercy Iowa City has filed a motion with the court to use its cash and investments to fund operations. In addition, Mercy has asked the court to allow the hospital to pay employees their wages and benefits in the ordinary course for the work they perform.
While in Chapter 11, Mercy operates in the ordinary course and can pay suppliers for goods and services provided after filing for bankruptcy protection, the release states.
---
This is a developing story.
Previous story:
Receiver sought for Iowa City hospital that's alleged to be in a 'financial freefall'