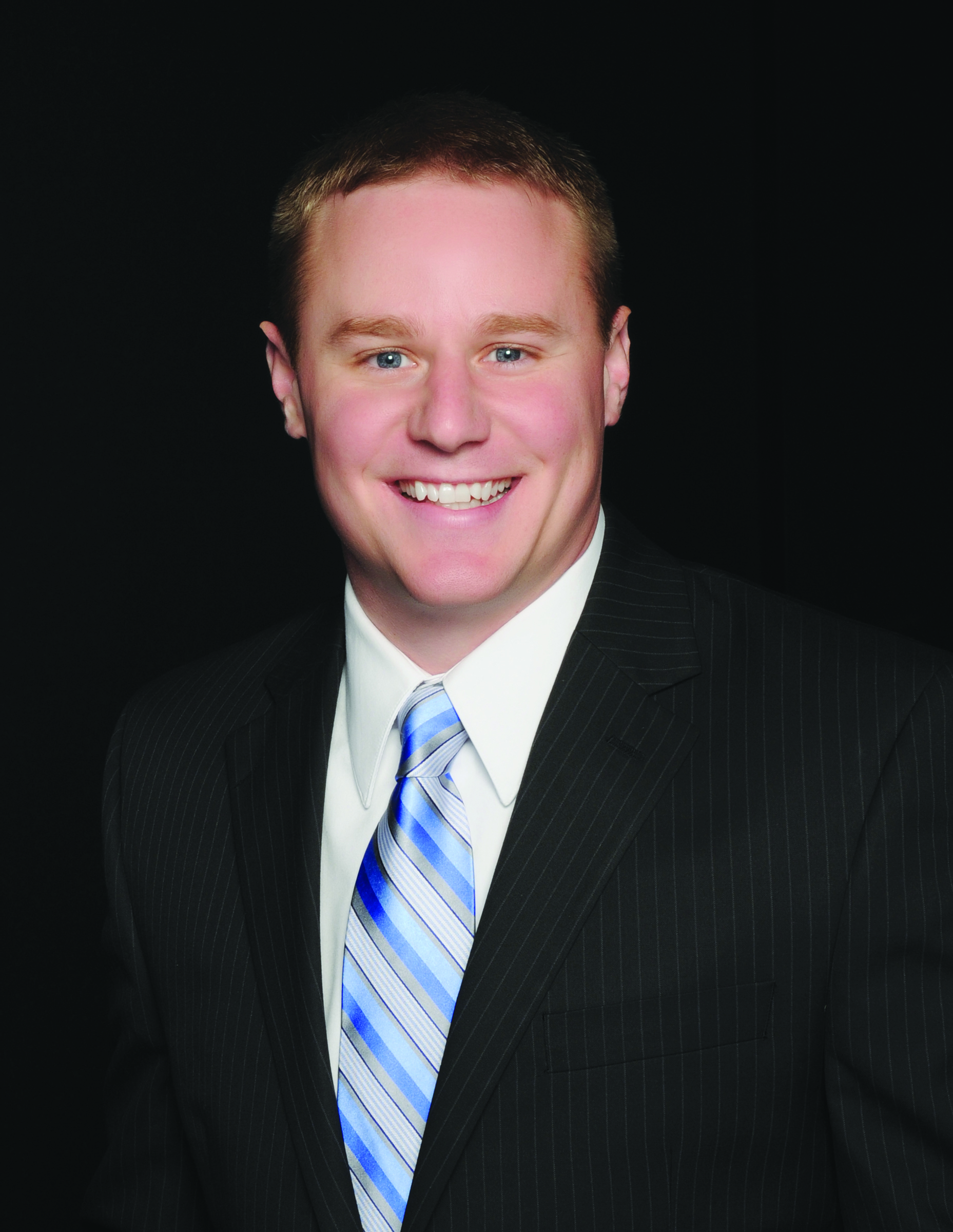 Age: 34
Occupation: Investment Advisor Representative – World Trend Financial
What is your greatest professional achievement: Obtaining my Certified Financial Planner designation.
Who are your mentors: Patty Davidson (chairman, World Trend Financial) and Koleene Herlocker (owner, Home Choice Senior Care).
Best advice you ever received: Always do what is right for the client and it will more than pay for itself down the road. Also, I love the following quote: "Life is 10 percent of what happens to you and 90 percent of how you respond to it."
How do you ensure a balance between work and your personal life: I believe it never feels completely in balance. When the scale starts tipping more in one direction, I try to bring it back in balance by focusing more on the other side. Mastering the art of work/life balance seems to be one of the most important and difficult parts of a young person's career.
If you had $1 million to give, what causes would you support: I would donate most of the funds to my church, St. Mathew's Catholic Church in Cedar Rapids. I would also donate to cancer research, due to the number of friends and family members that this disease has affected.
What's something people should know about your generation in the workplace: I believe our generation is very entrepreneurial – not just in pursuing business ventures, but also entrepreneurial in our careers. For example, investing the time and effort in furthering our education, putting in extra hours above and beyond what is expected in a job, taking a lesser position that we believe will position ourselves for a better one down the road, taking a chance on a smaller or newer business versus working for a more established or larger company, or taking a risk on a new position/career that we believe will offer us a greater opportunity.