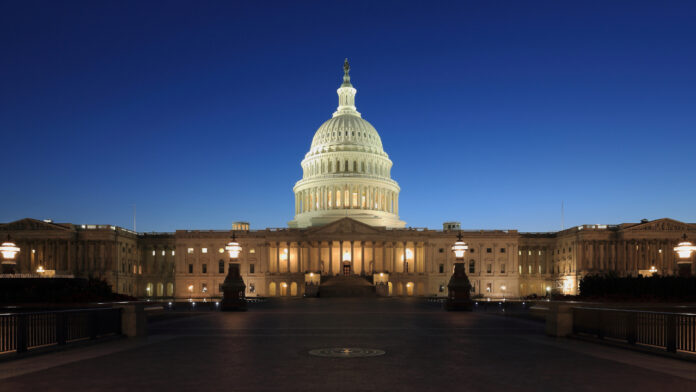 U.S. House Democrats sent a $1.2 trillion infrastructure bill to President Biden for his signature late Friday.  That ended a weeks-long fight between moderates and progressives over a $1.75 trillion spending bill and passing a $1.2 trillion infrastructure bill.
The infrastructure bill includes new funding for roads, trains, and public transit. It also allocates $65 billion to broadband expansion, a significant priority for rural Iowa.
According to the Iowa Capital Dispatch, Rep. Cindy Axne, D-3rd District, was the only one of Iowa's representatives to vote for the bill Friday night.
"This bipartisan infrastructure package, which I look forward to seeing signed into law very soon, will support thousands of Iowa jobs and fund vital investments that I've fought to see included in our agenda this year — like the largest investment in rural broadband connectivity in history," Axne said in a statement.
Sen. Chuck Grassley voted for the bill when it passed the Senate in August.
In a released statement, the Cedar Rapids Metro Economic Alliance says it considers the Infrastructure and Investment Jobs Act a significant piece of legislation for many reasons.
"(The) vote is a once-in-a-lifetime opportunity to grow the economy, create jobs, keep the U.S. globally competitive and strengthen quality-of-life initiatives. Federal infrastructure investment has been a longtime public policy goal of the Economic Alliance. While not perfect, the Infrastructure and Investment Jobs Act is good policy for Iowa and allows us to move the dial on completing flood control, finishing the Tower Terrace Road interchange, making the I-380 commute safer, keeping up with the growth at the Eastern Iowa Airport and expanding reliable broadband throughout the state.
"The bill is supported by business leaders and union members, by rural and urban interests, by Democrats and Republicans, by the Midwest and the coasts. It is a historically unifying opportunity to modernize our nation's infrastructure in a fiscally and environmentally bipartisan way," said Barbra Solberg, public policy strategist for the Cedar Rapids Metro Economic Alliance.