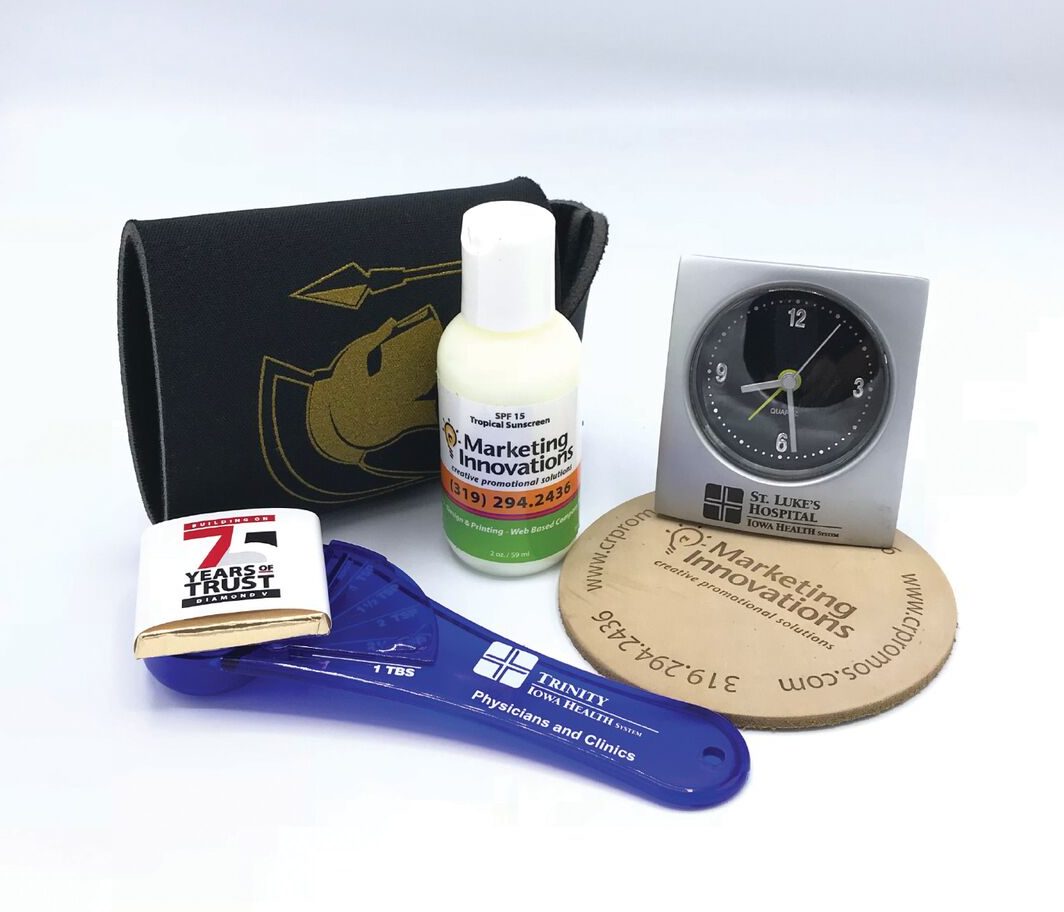 MULTIPLE TIMES ON LISTS
Marketing Innovations' hands-on approach, scalable solutions and determination to meet the needs of its customers are what has landed it repeat appearances on the CBJ's Best Of list, according to owner Kristine DeKlotz.
"We really tailor our service to be very specific," Ms. DeKlotz said of the business she's run with her mother since 1992. "It isn't about what we offer, it's about what they need."
The promotional products distributor and marketing service company offers consulting, products and value-added services, including an in-house art department, customized "zero inventory" company stores and the ability to affordably scale up and down as necessary.
"No one has to administer [the store], which is a cost savings, and you can change things on the fly based on your changing business needs," said Ms. DeKlotz, who is currently mulling bringing laser technology in-house. "We're constantly looking at how to offer unique and innovative ways to keep things in house and offer quicker turnaround times. We always want to be on the forefront of technology."
– Katharine Carlon
BEST SPECIALTY MARKETING PRODUCTS
Marketing Innovations
3 TIMES ON LIST
1st Runner Up: Team Iowa
2nd Runner Up: IMS Branded Solutions
BEST SHOP FOR CORPORATE GIFTS
Marketing Innovations
2 TIMES ON LIST
1st Runner Up: Team Iowa
2nd Runner Up: Marion Chocolate Shoppe