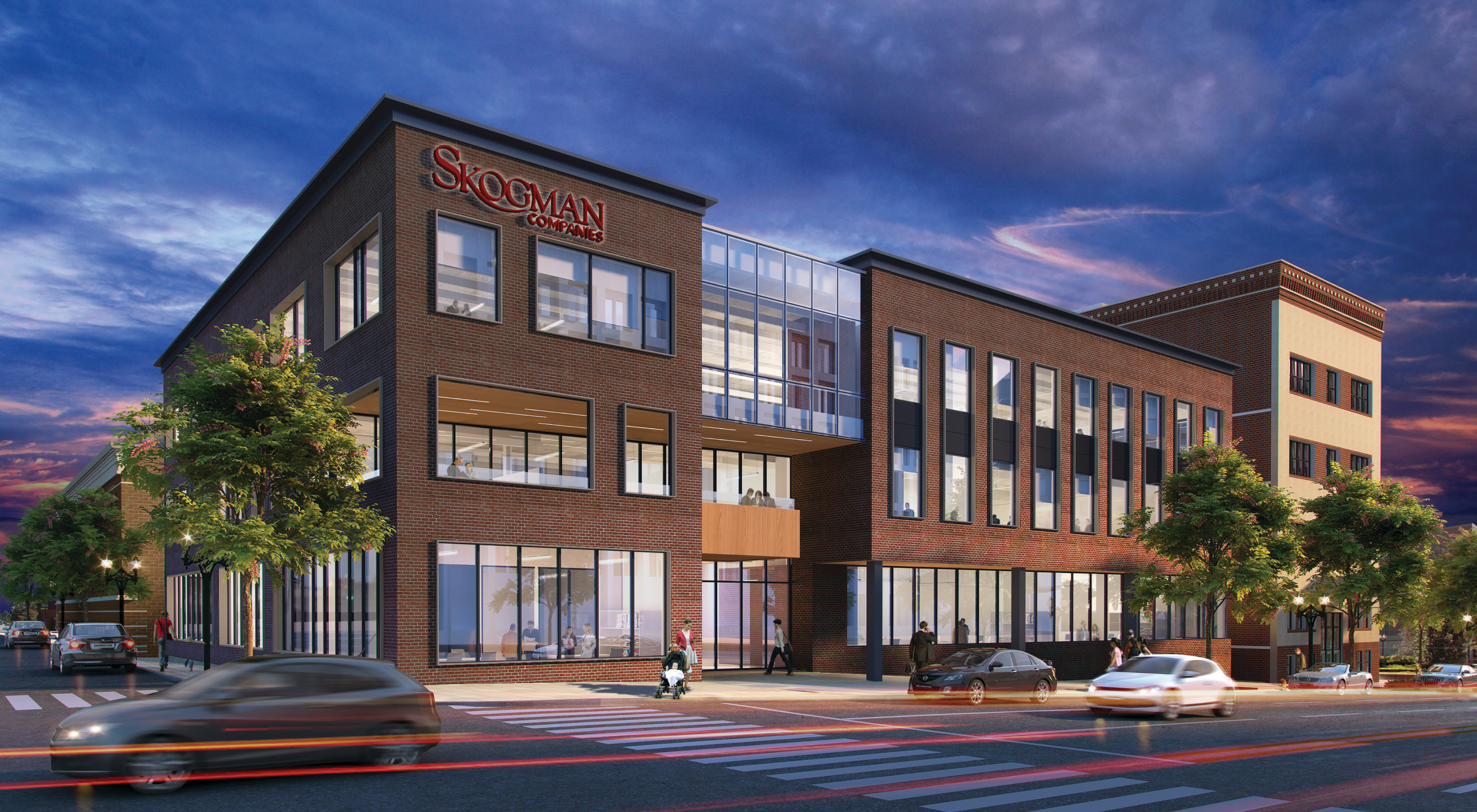 MULTIPLE TIMES ON LIST
Experience and market knowledge pay – a fact that helped the Skogman companies lock down its latest wins in the Best of the Corridor's real estate categories.
Skogman Homes has developed such successful subdivisions as Bowman Woods and Stoney Point in Cedar Rapids, while Skogman Realty counts sales of over $780 million and more than 180 associates, all of whom are encouraged to support their community.
Skogman Homes President Kyle Skogman says the company has learned a lot of lessons over the years, including focusing on important details like planning drainage for heavy rainfall events, so homebuyers don't discover a wet basement the first time a four-inch rainfall event inundates their neighborhood.
"With all our experience, we've learned how to put processes in place that make the homebuilding process less stressful," Mr. Skogman said.
Five generations of the Skogman family have worked in the business, which is getting ready to open a new $12 million office building that will house its headquarters at First Avenue and Fifth Street SE in downtown Cedar Rapids (shown above).
Skogman Homes is also completing the first 60-unit phase of Hidden Creek, its first apartment complex in years, along Boyson Road in northeast Cedar Rapids, with plans for another 60-unit phase in 2020.
– Dave DeWitte
BEST COMMERCIAL REALTY COMPANY
Skogman Commercial Group
8 TIMES ON LIST
1st Runner Up: Iowa Realty
2nd Runner Up: Lepic-Kroeger Realtors
BEST RESIDENTIAL REALTY COMPANY
Skogman Realty
2 TIMES ON LIST
1st Runner Up: Urban Acres
2nd Runner Up: Iowa Realty
BEST HOME BUILDER
Skogman Homes
2 TIMES ON LIST
1st Runner Up: Dahl Custom Homes
2nd Runner Up: Watts Group